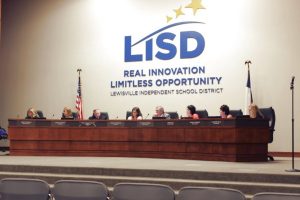 The Lewisville ISD Board of Trustees unanimously approved a 3 percent raise for all employees at Monday night's meeting.
The increase is applied to the midpoint of each respective pay grade, so individual raises may vary.
The raises will cost the district approximately $9.5 million, and will be effective with the 2017/18 school year.
Read more from The Lewisville Texan Journal.