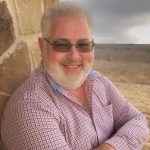 Voters headed to the polls Saturday in southern Denton County to determine the outcome of municipal and school board races.
In Flower Mound, Planning & Zoning Chairman Claudio Forest spoiled Itamar Gelbman's quest for a second term in Place 5 with 61.90% of the vote (3,530 to 2,173). Place 5 is the first seat with a three-year term.
Place 1 Councilman Jason Webb defeated Cathy Strathmann (3,218 to 2,236) for a second straight year. Webb took 56.24% of the vote, Strathmann had 39.08%, and 268 votes (4.68%) went to Prabu Jaganatan who dropped out of the race.
Place 3 council member Kevin Bryant earned a second term with 60.03% of the vote (3,451 to 2,298) over former Planning & Zoning Commissioner Sandeep Sharma.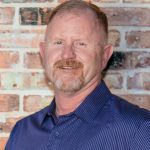 Argyle will have a new mayor and two new council members as development backlash swept the town.
Donald Moser, who has never held public office before, defeated Mayor Peggy Krueger with 62.34% of the vote, while Ronald Schmidt and Todd A. Mankin unseated council members Kay Teer and Jay Haynes with 70.77% and 61.72% respectively.
Bartonville newcomer Josh Phillips defeated Place 5 incumbent Jim Langford, 59.12% to 40.88%.
In Double Oak with two open council seats, Scott Whisenhunt garnered 45.01% of the vote and Ara Minassian had 27.15%. Steve Durbin, who passed away on March 19, received 27.84% or 3 more votes than Minassian.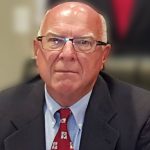 "The results are unofficial until canvassed," said Double Oak Mayor Mike Donnelly, who ran unopposed. "If Steve finished second, then council most likely will consider an appointment to fill seat for 1 year, then the remaining year goes back up next May, as I think I understand it…"
Northlake Mayor Pete Dewing fended off Rena Hardeman by 10 votes, 165 to 155.
All nine amendments to the Highland Village City Charter easily passed.
Denton and Lewisville ISD incumbent board candidates prevailed in their respective races.
Denton ISD's Jim Alexander kept his Place 6 seat with 62.62% of the vote and Dorothy Martinez won with 48.54% share of the votes in Place 7.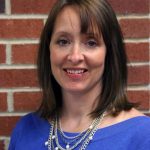 In LISD, Kristi Hassett won with 67.69% of the vote in a crowded Place 6 race and Tracy Scott Miller topped the vote count with 54.36% in the Place 7 contest.
School bond propositions passed in the Argyle and Lewisville ISD's.
LISD's 737 million bond received approval from 62.43% of voters. Argyle's bond squeaked by with only a 46 vote margin.
A City of Denton proposition to freeze the property tax rate for those 65 and older passed with 51.4 percent of the vote.
After no candidate reached 50 percent of the vote, Robson Ranch resident Don Duff will face Paul Meltzer in a runoff election on June 10 for Denton City Council, Place 3.
Countywide voter turnout was 9.60% of registered voters.
Click here for election results.