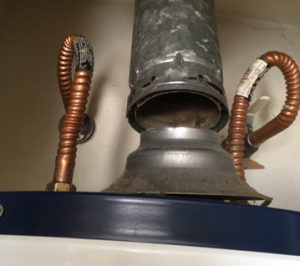 Many homes in southern Denton County sustained roof damage due to the recent hail storms, and Highland Village officials are warning about a danger associated with roof repairs.
As city staff inspects completed roofing projects, they are finding many water heater and furnace flue vent pipes have not been properly installed. In fact, 20-percent of the inspections conducted to date have failed because of this issue.
"Every resident must make sure their roofing contractor has properly re-connected the vent pipes. If a vent pipe is not properly connected, carbon monoxide will build up inside the home. Breathing in carbon monoxide (a colorless/odorless gas) can cause a person to pass out or, in extreme cases, cause death," stated a press release from the city.
"Homeowners are urged to talk to their roofing contractor about properly re-installing and connecting ventilation flue pipes. If the roofing contractor does not do this, the homeowner will have to contract with a plumber or HVAC technician to provide the service in order for the project to pass inspection and ensure the safety of the occupants of the home."