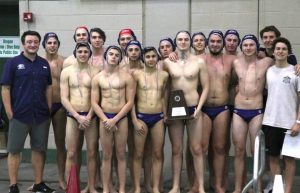 The Flower Mound High School water polo teams had a good showing at the Regional Water Polo tournament over the weekend in Southlake.
The boys team fought hard and  won the 2nd place Regional spot after a very close game with St. Marks ending  7-9.
The girls team won the 3rd place Regional spot after defeating Denton High in a clean sweep of 11-1.
Jags Coach Troy Goddard won Regional Coach of the Year.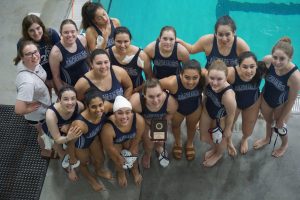 In addition, the teams had more athletes make the All-Region teams than ever before in history.
Seniors Rylan Russell, Alex Rodriguez, Bella Varez and junior Natalie Seeman were named 1st Team All-Region
Senior Will Morriss, juniors Brett Skinner and Peyton Augustine, and sophmores Rylan Lantz and Max Wade were named 2nd Team All-Region
Juniors Andrew Pope and Brooke Le were named Honorable Mention All-Region
The State Championship will be held on May 5 and 6 at the LISD Westside Aquatics Center in Lewisville.