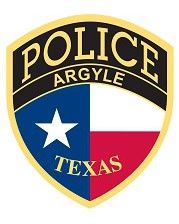 The following is a summary of incident reports recently made to the Argyle Police Department as compiled by the staff of The CTG:
On Jan. 27, a resident of Collin St. called to get help removing a nest of baby squirrels in a truck engine. The officer called All American Dogs Animal Control, but was told they don't handle that type of call. The officer was told to contact the caller and refer him to the Texas Department of Parks and Wildlife.
A hit-and-run was reported on Feb. 2 at 7 p.m. on I-35W when a dark-colored pickup going 90-miles per hour sideswiped another car.
A call came in on Feb. 2 at 9 p.m. complaining about two male teenagers playing loud music and being on top of a park swing set. The caller was concerned because of a report about a dog poisoning. The officer investigated and found no criminal activity, he just advised them to turn down the music.
The Feb. 3 morning traffic on Hwy 377 was, once again, held hostage by the troublesome turkey standing in the middle of the intersection with Frenchtown Rd.
At 4:50 p.m. on Feb. 3, an Amazon delivery person called to report that he was bitten by a large white dog in the 100 block of N. Gibbons Rd. The caller said it was only a flesh wound, and he just wanted to know if the dog had its vaccinations.
On Feb. 3 at 7:45 p.m., a call was received about information related to a possible dog poisoning in Country Lakes. After talking to residents, police determined that there was no evidence of random poisoning of animals. A local veterinarian advised that rat poisoning was fairly common in dogs as they kill and eat rats that have ingested the poison.
On Feb. 4 at 2 p.m., police were called to the 600 block of Forest Trail to investigate a grass fire that had spread from the burning of a Christmas tree. The homeowners were told it wasn't a burn-day and a request-to-burn had not been logged. The fire was quickly under control.
Another illegal burn was recorded later at 2:20 p.m. in the 500 block of E. Hickory Hill Rd. That fire was also extinguished.
A call reporting smoke in the second floor of a residence in the 900 block of E FM 407 was received on Feb. 5 at 11 a.m. No fire was observed, but everyone was outside when the fire department showed up. A blower unit in the attic was the source of the smoke.
Two cows and some black calves inside a fence by the I-35W ramp to FM 407 watched an officer search for a supposed loose calf on Feb. 7. The officer wasn't successful.
On Feb. 9 at 11 a.m., a caller on Taylor Rd reported finding a sweet, but very thin white lab without a collar. The dog was put in the garage with water and food, but the resident has chickens and couldn't keep the dog.
Loose cows—two black and two white—were reported taking a morning stroll down Westover Dr. but the responding officer was not able to locate the escape artists. However, shortly after noon, a call came in from a resident in the 200 block of Stonecrest Rd. who'd been successful in locking them in her pasture. The owner was contacted and arranged to transport them.
At 3:45 p.m. on Feb. 10, a well-meaning citizen stopped an officer on E. Harpole Rd. to say how much she appreciated what the department does and wanted to present some gift cards. The officer told her that he was regrettably unable to accept the gifts.
On Feb. 11 at 1:30 p.m. a call was received from a woman at Liberty Christian School indicating the coming of spring as she said that her car and some others in the parking lot were dinged by baseballs and she wanted the incident recorded for insurance purposes.
After a period of peace and quiet, a call came in from a residence in the 300 block of Red Bud on Feb. 11 at 4:50 p.m. The male resident reported that his aunt had arrived without permission onto his property and he wanted her to be charged with criminal trespass. The caller was told he needed to file the complaint with the town and it would be forwarded to Chief Tackett. He apparently already has a complaint filed with an officer and the Chief of Police.
On Feb. 12 at noon, a woman was bitten on her ankle by an unleashed dog. The owner was walking the dog—off a leash. The officer called All American Dogs; they will do a follow-up.
During morning rush hour on Valentine's Day, the troublesome turkey was running amok on the roadway at the intersection of FM 407 and I-35W.
The next day at 2:30 p.m., it was not a turkey but two horses running around FM 407 and Hwy 377.
On Feb. 17 at 8 a.m., a turkey report was received. Apparently, the bird walks across FM 407 every morning and will move off the roadway on its own. The question is … why does the turkey cross the road?