The Cross Timbers Gazette asked each candidate in a contested race to answer a brief questionnaire to help voters make an informed decision at the polls this May. Election Day is Saturday, May 6, with early voting beginning Monday, April 24 running through Tuesday, May 2.
The candidates are listed in alphabetic order.
Argyle Mayor
Mayor Peggy Krueger is seeking her third term and will face Donald G. Moser, an eight-year resident and forensic fire investigator.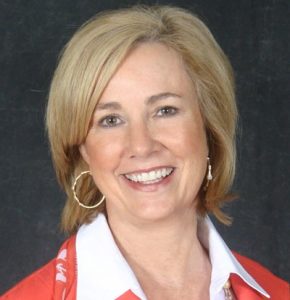 Peggy Krueger, 59
The main issues facing your town and how you would resolve them: The encroaching growth around us that is causing the traffic congestion which is not due to Argyle residents. We can be financially able to improve our roads without negatively affecting our residential tax payers and without compromising excellent service to our citizens. The key to financial sustainability is the commercial and retail tax-base that must occur on I-35W.
 Why voters should re-elect you: I have been able to refrain from raising our taxes, while keeping a high-quality community that is characterized by a charming feel. To remain financially sound, keep large tracts of land and maintaining agriculture exemptions that many have. While I love the rural community, I also am realistic in how we keep our land values high; with strict building standards and pursuing commercial and retail development. To say no to all development will be devastating to our town. There must be a balance that I intend to keep.
Current occupation: Mortgage Loan Consultant    
Education: Bachelors degree from Texas Tech University in Public Relations/Marketing
Current civic involvement: Served on Argyle Council, two terms as Argyle Mayor, President of Region 8 of Texas Municipal League, Chamber of Commerce, Cross Timbers Rotary
Past civic service: Economic Development Corporation, President of Chamber of Commerce, President/Vice President of PTA, Advisory Board for Argyle ISD
Have you ever been arrested or involved in any criminal proceedings or civil suits: No
Additional comments: Argyle has been my home since 1990. I have raised my family here and plan on enjoying Argyle for many years to come. I want to keep Argyle unique by protecting Argyle from unnecessary growth. I understand and agree that we want to keep Argyle Rural, but we need a plan on how we do that. I have worked diligently to say yes to the growth that sustains local economy. I will continue saying no to the wrong growth of Argyle.
Website: peggykruegerforargylemayor.com and Facebook: www.facebook.com/KruegerforArgyle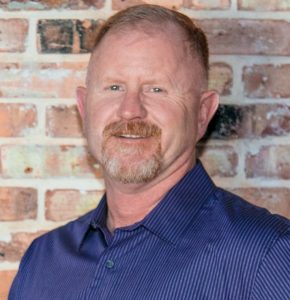 Donald Moser, 51
The main issues facing your town and how you would resolve them:  The Town of Argyle has a unique charm in its rural atmosphere. Unfortunately, this is being threatened by the mass development that we are being told in inevitable. However, there are towns that border us that are being managed quite well without mass development. The direction of this present Council is not conducive to maintaining the quality of life that brought the majority of citizens to seek Argyle as their home.  We need leadership that will listen to and stand up for the wants, desires and rights of citizen of this town.   
Why voters should elect you: I don't believe that we should sit back and allow our community to be run over by the present attitude of the council or developers. I do feel that with proper Managed Growth our town can keep all of its unique qualities that citizens want and desire.  It was a piece of country serenity without having to move 50-miles out of town.  We knew and accepted certain inconveniences like limited city services and a lack of local shopping.
Current occupation: I am a Forensic Fire Investigator that works for a local consulting firm in the DFW area. I also continue to work as a Police Office for a small town adjacent to Ft. Worth.
Education: I hold an Associate's Degree in Fire Protection Technologies, Licensed Peace Office, Private Investigator and Paramedic.  I have also held State of Texas certifications as a Master Fire Fighter, Master Fire Inspector as well as a Master Arson Investigator. 
Current civic involvement:  Attendance of Town Council and Planning and Zoning Meetings.
Past civic service:  I have instructed in many Citizens Fire Academy programs, Citizens Police Academy, Programs, Fire Safety Education programs throughout many elementary and middle schools and instruction of citizens in First Aid, CPR and Disaster Preparedness programs.
Have you ever been arrested or involved in any criminal proceedings or civil suits? If so, please explain: NO
Additional Comments: None 
Facebook: www.facebook.com/moserformayor
In addition, The Cross Timbers Gazette will sponsor three public Candidate Forums: Argyle Town Council candidates on Thursday, April 13, at 7 p.m. at Argyle Town Hall, 308 Denton Street; Flower Mound Town Council candidates on Wednesday, April 19, at 7 p.m. at Flower Mound Town Hall, 2121 Cross Timbers Road; and, Lewisville ISD Board of Trustees candidates in the Lewisville ISD Bolin Administrative Center at 1565 West Main Street in Lewisville on Thursday, April 20, at 6:30 p.m.