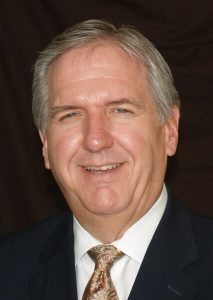 by Richard Wallace, Pastor, Temple Baptist Church Flower Mound
Probably no emotion is dealt with more in scripture than fear! Nothing seems to more hinder creativity and boldness for Christ than fear. Adam, because of his sin, became afraid of God's voice! Kings and paupers alike are crippled by it!
Since the year is still relatively new, let us overcome our fears and move forward with everything the Lord had planned for us in 2017!
Abraham, when he began his journey of obedience to the Lord was told in Genesis 15:1, to "Fear not!"  We can move ahead boldly in this new year by realizing what the Lord revealed to Abraham about Himself!  He said, "Abraham, I'll be your protector: I am your shield!" He will take care of you! Then He assured Abraham, "I am your provider!"  He will meet your needs!
As a result of those promises, Abraham began to ask things of the Lord and from the Lord! Knowing that He is the same Lord, will you allow Him to address your fears?  Then, do as Abraham did, and ask Him for clarity for the issues in your life, and ask Him to meet your needs!
As a result of putting your fears at His feet, a new emotion will arise in your spirit. The emotion known as "peace"!!
The Pastor's Place features columns written by a different area church leader each month.Call 940-728-8284 for more information.