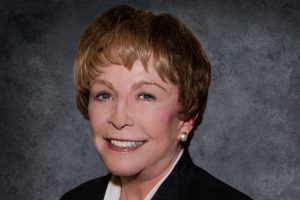 Current Construction Schedule for Chinn Chapel Road and Woodland Drive
Updates to road schedule and detour routes posted on website and at Town Hall, so residents can plan their route during successive phases of construction. Town Website – www.coppercanyon-tx.org
Phase I:  80 calendar days of construction, completed June 2017.
Chinn Chapel – From East Jernigan north to Woodland Drive. Complete closure, but residents along this section will have access to their homes during construction.
Woodland Drive – From the concrete portion of Copper Woods east to East Woodglen.  South side of Woodland Drive closed first, then north side.  Westbound traffic allowed at all times.
Mayor Sue Tejml, Mayor Pro Tem Jeff Mangum, and Council Member Dave Svatik re-elected unopposed for an Additional Two-Year Term
In May, Mayor Pro Tem Jeff Mangum will have completed 20 years of service on Copper Canyon's Town Council.  With this 11th term of office, he will begin his 21st and 22nd year as an elected official.  He has previously served on Planning and Zoning and now is the Council's liaison to P&Z.  Jeff has also chaired our Town's Development Review Committee for many years.
Jeff is a licensed professional engineer with two patents related to Heating and Air Conditioning.  He has been with Lennox Industries for 30 years in their Carrollton office as a Principal Mechanical Engineer.
Jeff has been a volunteer with our Argyle Fire District for 20 years.  He is a certified Firefighter, certified Emergency Medical Technician, and certified Driver-Operator which allows him to drive the huge red fire engines.  In his spare time he is a ham radio operator, licensed by the FCC at the "Technician" level.
Jeff would like to maintain the Town's current standards of quality for our homes and lot sizes, because he believes this is why our residents moved to Copper Canyon.
Council Member Dave Svatik begins his Fourth Term of Office!
"My wife Dale, son Christopher, and I have lived in the area for twenty-seven years, and nineteen of those have been in Copper Canyon.  My entire family has voluntarily served Copper Canyon on various committees for a great deal of our time here.  I consider it a privilege and an honor to serve my fourth term representing the citizens of Copper Canyon as Town Councilman.
"Our son Christopher is in his senior year at the U.S. Merchant Marine Academy in Kings Point, NY.  Upon graduation, Chris has accepted a commission to join the Naval Aviation program and be trained as a Navy pilot in Pensacola, Florida.
"As many long term residents will tell you, our town–and especially the surrounding area– has changed considerably.  New concrete roads, completely new neighborhoods, and soon not only a continuation of a concrete road on Chinn Chapel, but our final railroad quiet zone making Copper Canyon 100% free from the regular train horn blasts 24×7!  We've come a long way and yet we're able to maintain our quaint atmosphere.  That's Copper Canyon!"  (By Dave Svatik)
Sue Tejml sincerely thanks Copper Canyon residents for allowing her an additional term as Mayor
I have been so lucky to have had three distinct careers in my life.  The first as a full time, stay-at-home mother to Emil's and my three children:  Tamara Tejml Cuthrell, Emil Tejml, Jr., and John Rosson Tejml.
Then in our late 30's, my husband and I both went back to law school together.  We spent our first year of law school at the University of Houston.  Then Emil was transferred to Manhattan as World Planning Director for Celanese Chemical Corporation.  We spent our next two years of law school at New York University, which was then one of the top ten law schools in the U.S. (and, still is).  Emil and I made the three hour roundtrip commute by train from our home in Darien, Connecticut to New York City.
Going to law school was a two-year "family" commitment.  Our daughter Tamara made it possible, because she cared for her two younger brothers while her Dad and I commuted into Manhattan to night law school.  Tamara was in high school, her younger brother Emil in middle school, but little John was only 4 and 5 years old.  Emil and I received our law degrees at ages 42 and 40 and moved back to Texas.
I began my second life career in Matagorda County, Texas, south of Houston, as the only woman attorney in a rural county.  My general law practice consisted of wills, probate, contracts, and oil and gas matters from the landowner's perspective.  And I became Board Certified in Family Law, which included adoptions, divorces, child custody suits, and child abuse.  For six years I also served as City Attorney, Municipal Prosecutor, and Police Advisor for Bay City, a town of 18,000 population, and was elected Co-Chairman of the Home Rule Charter Commission.  My fellow attorneys elected me President of the Matagorda County Bar Association.  At the State level I served on the Texas State Bar's Continuing Legal Education Committee and on the Texas Supreme Court's Committees for Child Support and Visitation for Fathers.
Then Emil and I moved to the Dallas area.  He was already a chemical engineer with BS and MS degrees from Rice University.  He did not practice law, but the corporate legal department of Celanese Chemical Corporation began reporting to him in Dallas.  I retired as an attorney.  But 26 years ago I found the ten acres we built our home on in Copper Canyon.
Being Mayor of Copper Canyon for the last twelve years has been an unexpected but enlightening third life career for me.  The people who live here have such an incredible "fondness" for our town!  And, they are so willing to volunteer to "Adopt-a-Spot" of road that needs litter picked up or to volunteer to be a Block Captain and "stay alert" if anything seems unusual for a neighbor.  And, there is always the challenge of stretching limited property tax revenue and fees to cover rebuilding Town roads and affording adequate law enforcement to keep our residents and their families safe.
A Genuinely "Small Government" Town
We still happily operate out of our 42-year old Town Hall. (Though, it may be in need of some basic structural maintenance this year.)  And, we are definitely a "small government" town.  In the last 12 years we have only increased from 2.5 to 3 full time staff members. But our small staff consists of three outstanding women!  Our Town Administrator, Donna Welsh, has been with Copper Canyon for over a decade.  She was formerly the Town Administrator for Trophy Club, which extends over four square miles like our Town, but had a much larger population.
Sheila Morales is our certified Town Secretary and a Certified Public Accountant.  Her skills as a CPA are invaluable in maintaining the accuracy of all our Town's financial affairs.  Ann Horner is in the process of becoming our Certified Municipal Court Clerk.  Both Sheila and Ann are longtime residents of the Woodlands and live just blocks from Town Hall.  The experience and dedication of these three women to our Town provide tremendous "peace of mind" to me and the Council!
And our Council has passed minimal ordinances.  Twelve years ago our problem was eliminating obsolete and duplicating ordinances.  Our new Town Attorney in 2005, Terry Welch of the Brown and Hofmeister legal firm, did an outstanding job of modernizing and streamlining our Code of Ordinances!  For the last 12 years, Copper Canyon has passed minimal ordinances of substance.  We do pass the normal annual housekeeping ordinances for setting annual budgets and tax rates, calling and canceling municipal elections, renewing utility concessions for CoServ, etc., and updating International Codes for building, electrical, and  plumbing with local area amendments as determined by the North Texas Council of Governments.  But our Town Council has passed minimal ordinances of substance, other than to modernize our zoning regulations.  The Council and I remain committed to minimum government intrusion on our residents and fiscally conservative operations.
Postmaster Thomas Alonzo explains U.S. Postal Service in Copper Canyon
Not all Town residents are aware that Copper Canyon is serviced by two different U.S. Post Offices.  The Argyle Post Office, under the zip code 76226, services Copper Canyon Road and the west side of Town and Orchid Hill Lane and the north part of Town.  The remainder of Copper Canyon is serviced by the Lewisville Post Office under the zip code 75077.  Copper Canyon does not have more mail than surrounding areas, but our rural preference for no street lights can make it difficult for carriers to distinguish house numbers when delivering at dusk in the winter.
There have been some specific issues with mail service in the Woodlands Subdivision this past year.  Therefore, Lewisville Postmaster Thomas Alonzo graciously invited me and Woodland resident Diana Revels to his office to discuss them.  Part of the problem stemmed from a longtime postal carrier retiring, and her replacement trying to learn his Copper Canyon route during the hectic Black Friday sale day after Thanksgiving and the lengthy Christmas mail season.
Postmaster Alonzo has 35 years of experience in the United States Postal Service, both in Texas and other states.  He was originally a mail carrier himself, so he is personally familiar with the rigors of the routine.  He could not have been more gracious in sharing his time and directly dealing with the concerns of Copper Canyon residents.
Alonzo said the U.S. Mail runs on a 24-hour cycle beginning at midnight.  Mail is delivered to the Lewisville Post Office at 12:30 a.m. and 1 a.m.  Letter-sized mail is run through automatic sorters that are amazingly 99% accurate!  However the friction of the sorting process creates heat, and occasionally the heat causes glue under a stamp to leak out and cause that letter to stick to the letter in front of it.  Thus the "stuck" letter may be mis-delivered to the wrong address.  The sorter kicks out any letter-sized mail it can't sort, and humans sort that mail.  The remaining mail is hand sorted into different bins of letter-sized mail, over-sized mail, magazines, packages, and oversized packages. The postal carriers have sorted all the remaining magazines and packages for their specific route by 9 a.m.
Carriers are not allowed to go through a private gate or down a private driveway to deliver mail or packages. The carrier also cannot leave packages in the open, but will leave a pink notice slip in the mailbox so the homeowner can direct how the package is to be delivered.  Sometimes the carrier will honk their horn, in hopes that if anyone is home they will personally come get their package from the carrier rather than have it sent back to the post office.
Potential Lewisville postal carriers must complete two weeks of  "cadet training" in The Colony.  Their local trainers have completed a national US Postal Service training course, and the trainers are experienced at checking how many errors each cadet makes and how serious the errors are.  Carrier accuracy is the key to reliable mail delivery.
Twice a week Postmaster Alonzo talks with Lewisville's rural and city carriers about Customer Service.  For instance, "Express Mail" must be delivered before noon!
Contacting the Lewisville Post Office on Civic Circle
Copper Canyon residents have complained that the Lewisville post office telephone lines were ALWAYS busy!  And they could not reach a live person there!  SMALL WONDER!  Since last September the Lewisville Post Office has had ONLY ONE working telephone line!  And, any time rain or water infiltrated the old landlines, the Post Office lost its internet service and email service!  But, the day Diana and I visited Postmaster Alonzo (February 24th),was the first day the Lewisville post office had SIX brand new telephone land lines and all were working smoothly and simultaneously!
Mis-delivered Mail.  If you have a 75077 zip code and receive mis-delivered mail, put the item back in the mailbox and email the details to Postmaster Alonzo at [email protected].  He especially asks that you email the date the mail was mis-delivered, because that allows him to identify the postal carrier.  (As a courtesy, you can – but do not have to – write on the mis-delivered mail "Not at this address.")  You may also call him at 972-353-0056.  If he is not immediately available, he said his secretary Carrielyn Grier is "very knowledgeable"  and may be able to answer your question or even solve your problem.
Postmaster Alonzo has graciously accepted Copper Canyon's invitation to come to a Council Meeting this spring and answer any questions our residents have about their mail.  The exact date will be posted in this column and on our website www.coppercanyontx.com.
Many thanks to Diana Revels and Copper Canyon residents for identifying Specific Mail Issues.
And thanks to our Town Administrator Donna Welsh for compiling the issues in a spreadsheet with names, addresses, dates, and details.  The spreadsheet definitely helped Postmaster Alonzo understand where the problems were located in Copper Canyon
Did you know that….  All postal vehicle routes are designed with only right turns, because right turns are statistically safer than left turns!
With "Informed Delivery" you can now view a black and white facsimile of the front surface of letters to be delivered to you later that same day!  Visit the FAQ page on informeddelivery.usps.com
"Amateur Radio Service" by Council Member Dave Svatik
"In early preparation for our upcoming spring storm season I will bring you several articles about one of our most useful services – the Amateur Radio Service.  This first installment is foundational information.
"Have you ever seen a car with a license plate that says "Radio Operator" on it and wondered what it meant?  It means that person is an Amateur Radio Operator.  Amateur Radio Operators (a.k.a. "Hams") in Texas may obtain license plates with their call sign for more than one vehicle titled in their name and which is equipped with mobile amateur radio equipment.  In Texas, there is no additional cost to the Ham for these vanity plates as Hams are often leveraged by local communities for emergency communications/relay services.  Police, Fire and Rescue personnel can easily identify licensed Hams via these special license plates.  For example, during severe weather in Texas, Hams voluntarily communicate with the National Weather Service (NWS).  It's the Ham operators that help to provide the NWS with an early heads up on various weather conditions!  This eventually makes it to the local commercial radio and TV stations (which is why I always recommend listening to the Ham frequencies on your scanner as you'll get local updates far more frequently.  For Denton County a recommended frequency is 146.920 MHz (Denton County Amateur Radio Association ("DCARA").
"Ever wonder why Amateur Radio Operators are called "Hams?"  Well, you're in good company because there's no official origin to the term.  It is widely believed that the term came from the Western Union Morse Code and other "professional" (paid) operators.  In the early days of Amateur Radio, operators used something called a "straight key" meaning it was up to the operator to hold the key down for dots and dashes (Morse code).  As a result the spacing between words and length of dots/dashes was often irregular thus prompting the "pros" to refer to the early Amateurs as "hams."  Yes, originally it was a derogatory term, but soon the "deplorable" operators adopted it and wore it as a badge of honor!  For what it is worth, the entry level to FCC licensing for Amateur operators was known as the "Novice Class."  It has since been retired.
"According to the latest Federal Communications Commission (FCC) statistics, there are:
806,655 licensed Amateur Radio Operators in the United States.
56,804 or roughly 7% of these live in Texas.
2,583 live in Denton County.
7 live in Copper Canyon
2 of the 7 are members of our Town Council. They are:  Dave Svatik (AE5GG) and Jeff Mangum (KG5KAJ)
"The FCC made very big changes to the Amateur Radio service over the past several years.  For example, in December of 2006 the FCC dropped the Morse code requirement.  They also consolidated six levels of licensing to three.  The three remaining classes are:  Amateur Extra Class (*19% of those licensed), General Class (23%) and Technician (50%).  Each level has an increasingly challenging exam which the applicant must successfully pass in order to obtain increased privileges.  If you are interested in finding out more about Amateur Radio and testing requirements please see www.arrl.org  For license test sessions in your area please go to http://www.arrl.org/find-an-amateur-radio-license-exam-session
*The remaining percentage of operators in the Amateur ranks are in the classes that have been discontinued and are in the process of being grandfathered out (Novice, Technician Plus, and Advanced Class).