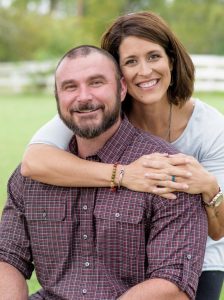 by Adam & Debra Hammett
Clean eating generally refers to eating foods that are close to their naturally found state, such as organic produce, grass fed & hormone-free meats, ancient grains, and unprocessed sweeteners like maple syrup & honey. While it is a good policy to avoid processed foods and eat mainly "clean" foods, it is no guarantee you will lose weight. Here are some reasons why:
Too many calories: To lose weight, you must expend more energy than you consume. Even though you eat healthy fats, like olive oil, avocado, egg yolks, & nuts, it doesn't mean you can have unlimited amounts. All fats, even the healthy ones, are loaded with calories (aka energy).
Recommendation: Have two fist-sized portions of vegetables at each meal and limit the good fats to a portion the size of your thumb.
Too little protein: Each meal should include quality protein. It can be found in lean meats, eggs, dairy, legumes, lentils, quinoa, tofu, and in smaller quantities, many vegetables.
Recommendation: Aim for 25% – 40% of your plate being quality proteins.
Hormone imbalances: Insulin, cortisol, estrogen, progesterone, testosterone, and thyroid hormones all have a role in weight loss. Unbalanced hormones could be a result of chronic dieting (eating too little &/or binging), chronic stress (physical or emotional), advancing age, overconsumption of alcohol, or even disease.
Recommendation: Have your doctor run a full metabolic panel. Make sure your doctor is willing to treat you, the person, and not just the numbers. Sometimes, "borderline normal" results are enough to wreak havoc.
You will reap many healthy rewards by consuming a diet of "clean foods." You may reduce systemic inflammation, develop more balanced hormones, and may reduce or eliminate symptoms from lifestyle diseases like diabetes, insulin resistance, high blood pressure, high triglycerides and others. If you already eat a clean diet and still find weight loss a challenge, send us a note.
Adam & Debra Hammett are certified personal trainers and owners of Serious Results, operating at Transform U Fitness​ in Lewisville. Debra is also a Precision Nutrition Level 2 certified coach. You can reach them at [email protected] or [email protected]