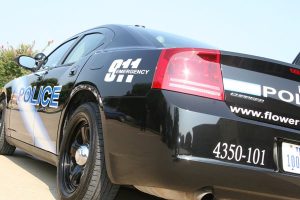 The 2017 Great Texas Warrant Roundup runs from this Saturday, February 25, through March 5.
More than 300 law enforcement agencies throughout the State of Texas, including the Flower Mound Police Department, will be actively searching for residents who have not paid their outstanding Class C warrants, mostly traffic related offenses.
The Flower Mound Municipal Court has sent notices to approximately 1,184 people in North Texas requesting they take this opportunity to address 2,747 outstanding warrants and avoid arrest.
If you have questions or believe you have an outstanding warrant, contact the Flower Mound Municipal Court at 972.874.3370.