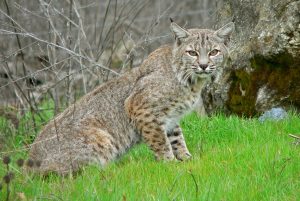 Texas Master Naturalist Bonnie Bradshaw will hold an informational seminar on Thursday, Feb. 23, to educate residents on interactions with bobcats and coyotes.
The free event begins at 6:30 p.m. at the Lewisville Animal Shelter and Adoption Center, 995. E. Valley Ridge Boulevard.
Bradshaw will discuss basic bobcat and coyote ecology and behavior, teach attendees why five commonly held beliefs about urban wildlife are false, explain why trapping and relocating animals is neither effective nor humane, explain why these wild animals are becoming a more common sight in local neighborhoods, provide tips for protecting pets, and show residents ways to keep bobcats and coyotes out of their yards.
For more information, visit 911wildlife.com. This same seminar will be repeated on Tuesday, Feb. 28.