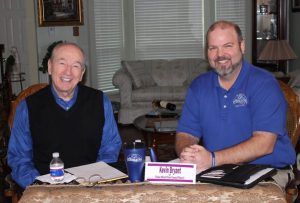 Two years ago Kevin Bryant was elected to Place 3 on the Flower Mound Town Council, after a typically contentious campaign. He has filed for another two-year term in the May 6th election.
In the video below, Councilman Bryant answers some questions about the votes he has cast since his victory in 2015.
In addition, he provides an update on some of the major projects underway in town and other projects being planned.
His opponent, Sandeep Sharma, will be interviewed next week.
You can learn more about Kevin Bryant by clicking here: www.kbforfmtc.com/meet-kevin