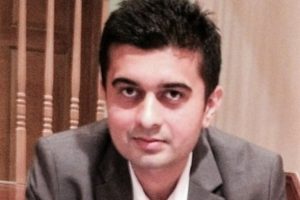 by Mahesh Kashyap
As a small business owner, the most important task that keeps you awake is to grow your business, get that next client, build your brand name. We may be experts in our field of business but when it comes to creating that perfect strategy, not many small business owners understand the importance of a digital footprint.
For today's discussion I am just going to focus on your website, provide you a guide to do self analysis on the gaps in your website and how you can address them. Even if you can implement a couple of these strategies you will see improvement in your digital footprint that may result in getting more customers.
You have to remember not all businesses are created equal and so do some of these strategies. You might need to tweak them to suit your particular business needs and go from there. These strategies are tested and depending upon how you implement them can show big results.
Without wasting any time I will just dive into these strategies:
Design & Mobile Optimization: Many business owners have websites with really bad design and not mobile optimized. Why this is important? Search engines like Google have made changes to their algorithm where they put more importance to websites which have good design and are mobile optimized. In fact they will start penalizing you if your website is not mobile-friendly by pushing you down in search results on mobile platforms. Here is list of Q & As from Google to answer your questions. Google also provide this free tool where you can check whether your website is mobile friendly or not
Content is King: You need to go back to your website and read through your copy and make sure you are explaining your services which can connect with your potential clients. People like to hear your story so make sure you are providing a bit of background about your company (search engines love when you add personalized content on your website). Your content should contain the right "keywords" e.g. if you are a dentist based in Lantana, TX then you should mention "dentist" "Lantana,TX" on your website. Make a list of top 10-15 keywords which you think people will use to search business like yours and make sure you include that in your copy. Google provides a free tool to do keyword analysis.
Blog: Blogging also falls under content marketing strategy. Make sure your website has a blog or you can set it up on WordPress. The biggest question is what your content marketing strategy should look like. You should write blogs about your business, your neighborhood, and provide useful information for people to benefit from.
SEO: This is a key component for your website. You can get a free SEO report for your website by going to www.freeseoreport.com. This tool will tell you exactly where you need to make changes to your website. It will take few months before you can see results but it will be extremely important for your business to come in front of people who are searching for your services. Website structure plays a key role in SEO. A good suggestion is to make sure you have a sitemap which helps get your website indexed with search engines like Google. This is important because Google ranks webpages not just websites.
Exit Intent Pop Up: Imagine you are browsing a website and try to leave but there is a popup that comes up saying "Claim your 10% discount code on your next purchase." I am sure lot of people will enter their email to get that coupon. This is a win-win strategy where you collect the emails of your prospective customer while extending them an offer they cannot refuse. Businesses have used this strategy to build massive email lists over a period of time and successfully making lot of money just by leveraging that email list. There is a free tool that I use myself to collect emails. It will provide you a simple code that you can install on the pages where you want to run that popup. You can integrate your email list with an email campaign provider like MailChimp.
All these strategies are very important but I would suggest to at least pick one and work on it. We are entering into a fast changing world where technology is something that we cannot ignore. It is always better to make it your best friend and see your business soar to new heights.
Mahesh Kashyap, CEO, GroupInc Consulting
[email protected]
(940) 241-7195