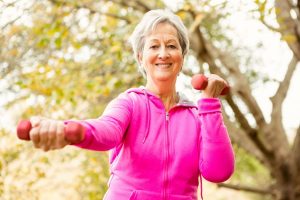 The topic of affordable housing for senior citizens in Flower Mound is gaining momentum.
There will be a presentation by two interested developers focused on building rental housing for those over 55 on Monday, February 6, from 4 to 5:30 p.m. at Salerno's Italian Restaurant, 3407 Long Prairie Rd. The event will include a complimentary buffet dinner.
In addition, a newly formed group in town called the Flower Mound Affordable Senior Housing Alliance (FMASHA) will be leading the grassroots effort (www.fmasha.com). The focus of the group is to bring to the forefront the "critical need for affordable senior rental housing in Flower Mound."
The initial committee includes Carol Kohankie, Denis Toth, and Paul Stone. Kohankie has lived in Flower Mound for over 25 years and like many others, she and her husband wish to remain in the town where they raised their family and now wish to enjoy the close proximity of their grandchildren.
"Statistics show that Flower Mound's population is increasing in age. Many people have become empty nesters but wish to remain in Flower Mound. Due to the high cost of land, this component of affordable senior housing does not currently exist in Flower Mound," said Kohankie.
She said that anyone interested in senior rental housing for themselves or are wishing to move elderly parents to Flower Mound are welcome to attend the informational presentation. A question and answer session is planned.
Reservations are required. RSVP to Carol Kohankie at [email protected].