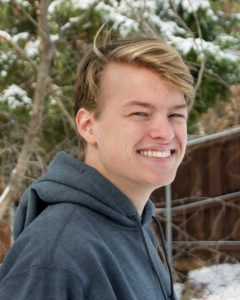 Organ transplants have touched the lives of two Denton County families.
One family whose wife-and-mother was the recipient of a lifesaving organ; the other family who honored a hero's wish to be an organ donor.
The Flower Mound family of Andrew Rawson, 25, lost him when he was fatally struck by a vehicle while riding his bike across Gerault Road just after dark on Dec. 28, 2016.
As tragic as losing their son just after Christmas was, the fact that his organ and tissue donations will provide life and health to nearly 50 people provides peace to the Rawson family.
Andrew's mother, Karen, recounted her son's final moments on Facebook: "Andrew was riding home to Baker's Branch from Kroger. He must've looked over his shoulder and thought he saw it was safe, so he didn't stop before attempting to dart across all six lanes. Unfortunately, an employee from the shopping center … on his way home from work, driving the speed limit and with his cell phone put away in the console, could not veer or stop in time to avoid hitting Andrew. Andrew was thrown at least 40 feet across the intersection to the northbound side.
"Evidently a fire truck happened to drive by just at that time! Their quick action undoubtedly contributed to keeping Andrew's heart pumping so that his organs could be donated. There was hardly a mark on his body other than the back of his head, so the organs and tissues were preserved."
Karen said that she and Andrew were inspired by the story of Taylor Storch, whose parents donated her organs after a fatal skiing accident in Colorado a few years ago (taylorsgift.org).
"I remembered talking to Andrew about donations and I knew he pledged on his driver's license to be a donor," she reported.
In Texas last year, 905 lives were saved by 282 organ donor heroes. Currently, there are approximately 13,000 people on the waiting list for transplants in Texas; nationally, the list has 180,000 people needing transplants.
"I've been doing this [helping facilitate transplants] for about 26-years," said Patti Neal, CEO of Southwest Transplant Alliance (STA), a nonprofit organization that is the bridge between those who make the decision to donate their organs and those needing a life-saving organ transplant.
Tracey Lyons of Flower Mound has firsthand knowledge of the transplant process. In 2014, she received a liver transplant—actually, two, following the failure of the first one.
"I was diagnosed in 2000 with Primary Sclerosing Cholangitis (PSC) which affects the bile ducts both in and outside the liver," said Lyons. "I was diagnosed with Rheumatoid Arthritis in 1994; then I developed Ulcerative Colitis that started when I was pregnant in 1999 and my colon was removed in 2005."
The symptoms of PSC are itching and jaundice, among others and Lyons' liver function tests were elevated; plus, her biopsy confirmed the diagnosis.
Dr. Jeffry Weinstein, a gastroenterologist and hepatologist, conducted her qualification tests to be a transplant candidate.
Dr. Weinstein has been the Medical Director of Liver Transplantation and Hepatobiliary Services with the Liver Institute at Methodist Dallas Medical Center since 2003; before then, he served as an associate medical director and interim medical director with the liver transplant program at Baylor University Medical Center at Dallas.
By the end of 2013, Lyons had been on the transplant list for more than three-years. The Liver Institute at Methodist Dallas, (where Weinstein completed his fellowship in gastroenterology) determined the "best-odds" transplant location for her to receive a liver was Indiana. The University of Indiana Hospital performs the third-most liver transplants nationwide.
Lyons and her husband, Jeffrey, needed to move to Indianapolis to be within the five-hour notification call-to-surgery time restriction. It meant leaving their daughters, then 14- and 10-years-old, in Texas with friends.
The couple stayed in Indiana for eight months. Finally, on Feb. 20, 2014, Lyons received the call she'd been waiting for and received a liver transplant.
"I had every setback I possibly could," said Lyons of her failed first transplant. "Finally, on June 30, 2014, I had a second transplant, but after that I had a blood clot and an incision hernia and needed emergency surgery. My daughters were in the room when the blood started to seep through my gown and my husband had to get them out before they saw what was happening."
She added that she still has hernias, but the doctors don't want to touch her since she's stable.
"I got down to 90-pounds and had a feeding tube," she said. "I had to heal from the inside out; it took about six-months."
Lyons said it took until this Easter for her to actually feel "normal," although she gets tired easily.
Even with all her complications, Lyons considers herself lucky. She was able to be matched to a donated liver with the right blood-type and size. That's where OPOs (Organ Procurement Organization) enters the picture.
By Federal law, nonprofit organ procurement organizations (OPOs) are the only organizations that can perform the life-saving mission of recovering organs from deceased donors for transplantation.
Founded in 1974, STA is among the largest of 58 Federally-designated, nonprofit OPOs in the United States. Based in Dallas, it was the first freestanding, independent OPO in the United States and was founded to facilitate kidney retrieval for Parkland Memorial Hospital.
That first year, 13 organs were transplanted from nine donors. Since then, STA has recovered more than 20,000 organs and saved– or enhanced– the lives of nearly 100,000 people. STA is affiliated with 11 hospital transplant centers that perform organ transplants, working with these partners along with the staffs of more than 200 hospitals in 96 Texas counties.
Because Texas is so large, the state is served by three OPOs:  LifeGift, Southwest Transplant Alliance and Texas Organ Sharing Alliance. All three OPOs are founding members of the Donate Life Texas organ, eye and tissue donor registry: www.donatelifetexas.org.
The 130 STA staff members work in hospitals to guide grieving families through the organ donation process and provide the clinical services needed to recover, prepare and transport organs to those awaiting a life-saving transplant.
"Everyone has their own task," said Neal. "We help take such a tragedy and turn it into a miracle; the worst of the worst to the best of the best."
She said that some people mistakenly think that if they sign-up to be an organ donor and something happens to them, the medical staff won't work as hard to save them; which is simply not true.
"Then, the stars will align and it works out," said Neal. "Medical professionals take an oath and, of course, you want to save that person; do everything you can, no matter what their driver's license says. If that doesn't happen then the people who've signed-up to be a donor can become a hero for someone else."
She said that all the professionals are brought into the same transplant center—10- to-15-people—and a moment of silence is held to honor the hero donor who is giving life to another.
"I started as an ICU nurse and my first donor case involved a woman who'd just delivered her baby," said Neal. "She was brain-dead from a blood clot to her lungs and her husband and family made the decision to donate her organs to others. When we started to move her from the delivery table to the operating table, a pacifier dropped onto the floor … no one moved and you could've heard a pin drop. I still remember that moment after almost 30 years."
She added that every STA staff member has their own story of why they chose to work with STA. A common reason is help tell the family of a person's wishes to donate and will work with the family during the time of the organ testing process and entering the statistics into the transplant list.
"We help the family members have a moment for an emotional goodbye to their hero; to help their healing," said Neal.
For an organ recipient, the transplant is the beginning of a lifelong health maintenance process.
"I have blood tests every three- to four-weeks and see Dr. Weinstein every three months and go up to see my doctors in Indiana every six months," said Lyons. "Part of my condition means that the bile ducts will still keep closing and it may mean that stents may need to be inserted for widening."
Also, recipients must be able to prove that they can afford all the meds they'll be required to take for their lifetime. Lyons takes about 15 pills every day.
She added that the nurses up at the University of Indiana Hospital stay in touch between her visits and have become like family.
"My doctor up there said he cringed when he heard I was there for a check-up, because he remembered how I'd looked before," said Lyons. "He only recognized me by [my] being with my husband."
For his part, Jeff Lyons said: "I wish I could tell people my wife's a hypochondriac."
Both Tracey and Jeff agree that their biggest challenge now is trying not to smother with attention their daughters, Brittany, 17, who attends Flower Mound High School and Kaylee, 13, who's at Forestwood Middle School.
"Now that I feel well enough to be a mom again, it's hard not to have the girls with me all the time like when I couldn't before and when we were gone up in Indiana for eight months," she said.
And, the best part of her life today?
"Just waking up is a thrill," said Lyons.