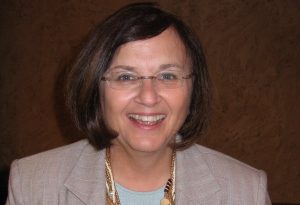 In a special meeting Thursday night, the Argyle ISD Board of Trustees voted unanimously to extend Dr. Telena Wright's contract as superintendent through June 30, 2020.
"I believe that the Argyle Board carefully considers what's best for the students, the parents, the community and [district] staff in decisions," said Wright, who has been with the school district since 2000.
Her academic background includes being a teacher, counselor, assistant principal, principal, assistant superintendent, and superintendent. She became superintendent in January 2009, after serving as interim for 10-months in 2008.
"I have had very supportive reactions from parents, the community and staff," she added, following the Board's vote on Thursday to extend her contract. "The 2014-15 academic year was our most successful to date. We were the only district in all of Denton County to receive seven distinction designations."
Argyle High School won the Lone Star Cup for the seventh year. Lone Star Cup represents the accumulation of the largest number of UIL points in Texas in the 4A category. Academics, athletics and fine arts are all included.
In the past two academic years, Argyle ISD has UIL Academic State Champions, Lone Star Cup Reigning Champions, Girl's Basketball State Champions, Baseball State Champions, Football State Champions, Boy's Golf Team State Champions, Volleyball State Champions, Marching Band Reigning State Champions, and TMSCA Reigning State Champions.
Although a former Board member had publicly expressed his concern about Wright's ability to continue to meet the school district's growing population needs, no Board action regarding her contract extension was considered during the past academic year.
"The original K-8 [grades] transitioning to pre-K-12 was a bigger issue than managing the eight-to-10-percent [population] growth and having adequate facilities. Adding high school UIL athletic and academic [curriculums] was a major transition," said Wright, referring to her accomplishments at the district.
The current 2016-17 academic school year opened with the August ribbon-cutting at a fourth campus; Argyle Middle School at 6601 Canyon Falls Drive in Canyon Falls.