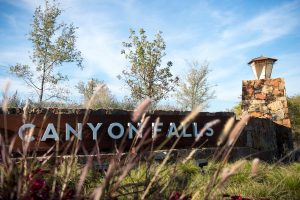 Canyon Falls residents have spoken.
The Town of Flower Mound Parks and Recreation Division recently surveyed Canyon Falls residents to determine which amenities should be included in the 10.25-acre park located on Stonecrest Road, which will serve approximately 179 new homes.
During the November 30 public meeting, 42 participants prioritized the amenities in the following order:
Playground, 29 votes
Pavilions, 20 votes
Outdoor adult fitness equipment, 15 votes
Basketball court, 15 votes
Spray pad, 9 votes
Restrooms, 6 votes
Teen activity area, 0 votes
Adult activity area, 0 votes
Town staff also conducted an online survey from December 12-16, for those who could not attend the public input meeting. An additional 60 residents responded, with the following prioritized amenities list:
Playground, Score: 8.45
Basketball court, Score: 7.14
Pavilions, Score: 6.45
Outdoor fitness equipment, Score: 6.40
Spray pad, Score: 5.90
Game tables, Score: 5.90
Restrooms, Score: 5.67
Adult activity area, Score: 5.61
Parking, Score: 5.32
Teen activity area, Score: 5.21
Pickleball, Score: 4.47
Using the survey results, Parks and Recreation staff has partnered with MESA landscape design consultants to prepare two design options for consideration by the Town of Flower Mound Parks Board and Town Council this spring.
Future meeting dates will be scheduled in the coming months.