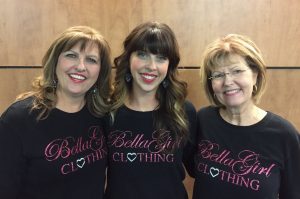 Never in her wildest dreams did Summyr Whaley figure that dresses originally sewn for her new daughter by the girl's grandmothers would become a growing nationwide business. But that's exactly what has happened in just two years for the current Argyle and former Flower Mound resident who spent six years performing with the famous Rockettes dance group in New York.
Targeted at girls 6-12 months to 6 years old, BellaGirl Clothing not only is named after her daughter, but personally created by Whaley and her mother, Evelyne Miller, and mother-in-law, Terri Whaley. It truly is a family affair.
"I design what I want the dress to look like and my mother and mother-in-law make the pattern. So they are totally unique to BellaGirl which is fun," said the 2002 University of Texas graduate.
Whaley danced with the Rockettes full-time from 2004-2008 and for 98 days in 2009-2010. She took time off in between to have son Beck and retired from that career when it was time to expand her family including son Bodie, now 4, and Bella, 3, in January.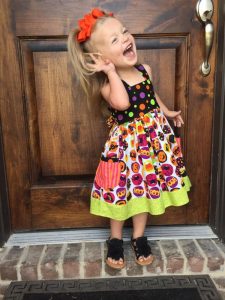 Soon after Bella was born, the grandmas – both long-time sewers – began making what Summyr called "frilly, sweet little dresses" for their granddaughter. When friends and neighbors began noticing them, Summyr got the idea to expand.
She displayed her first designs at a craft show at the First Baptist Church of Lewisville and they moved quickly. Within the next 3-4 months, she had 2,000 followers on Facebook which has grown to 4,500 with another 1,000 on Instagram.
"It just kind of organically became this thing," she said. "In Flower Mound and Highland Village and here in Argyle we kind of expanded. People would tell their friends and it became a national brand."
Today the trio makes only about 15-20 "Wardrobe of Whimsy" dresses at a time but the "BellaGirl Mommas" who purchase them know they are getting one-of-a-kind, homemade gems made personally for each girl. The moms even name the dresses which typically sell out within two days though they can buy, sell or trade them on Facebook.
BellaGirl dresses are designed with a 1.5-inch stretch behind them so growing girls can wear them one year as a dress and another as a top.
Summyr Whaley's ultimate goal is to sell enough product to hire other stay-at-home moms to sew the mother-for-daughter dresses.
"We're having a blast with it. It's been awesome," she said. "The big thing I'm waiting for is when I'm walking around at some store and I finally see a girl wearing one of my dresses I'm going to totally freak out when I don't know who it is."