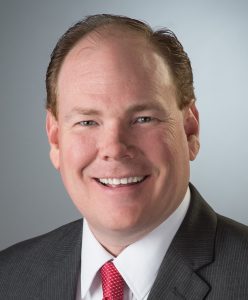 Completion of FM 1171 Improvements
Denton County, local officials and the Texas Department of Transportation gathered mid-November to celebrate the completion of roadway construction for FM 1171 from Shiloh Road to I-35W.
The celebration of opening FM 1171 to six lanes of traffic would not have been possible without the confidence of the voters to provide the county the resources needed through its bond programs. First class transportation infrastructure is at the very top of the list of things your government should be doing, and this event was a tangible result of bond funds at work.
The 7.3 mile project was awarded to Webber, LLC at a construction cost of $45,721,253 million and was completed approximately five months ahead of schedule. FM 1171 has been expanded from a two- lane rural roadway to a 6 lane divided urban facility, with raised median and improvements at all major intersections.
Commissioner Bobbie Mitchell, who represents a portion of Flower Mound, remembers when Denton County began this project. FM 1171 was a heavily traveled, two-lane road with limited shoulders, poor sight lines, and deep bar ditches, and was a very unforgiving road. While today we are celebrating the widening of FM 1171 to six lanes, just as important to us is the higher level of safety our motorists will experience by bringing this facility up to the latest safety standards.
Denton County has been committed to roadway infrastructure programs for nearly three decades. Improving transportation infrastructure not only spurs economic development, but improves the quality of life of its residents.
This is another example of the incredible collaborative spirit that truly sets Denton County apart. The stakeholders in this important road project have been leaders in every way. We also owe a great amount of gratitude to the homeowners and business owners whose properties were impacted during the construction period. This project will improve safety for the citizens of the region and dramatically improve mobility.
Construction Kick-Off for 114/170 Project
Texas Transportation Commissioner Victor Vandergriff, Denton County Judge Mary Horn, TxDOT officials, area mayors, council members and citizens joined me last month to officially celebrate the start of construction of the SH 114 main lanes/SH 170 safety project. The project will add an additional general purpose lane in each direction on SH 114 from east of Trophy Lake Drive to east of Kirkwood, as well as construct an interchange on SH 170 at Parish Lane enhancing safety measures at that location.
What started out as a safety issue at Parish Lane quickly turned into a much larger project to add congestion improvements for the SH 114 corridor in south Denton County and north Tarrant County. This is yet another example of Denton County's decades-long commitment to building and maintaining strong partnerships with all our regional partners, such as TxDOT, NCTCOG, area municipalities, and neighboring counties to improve roadways in our region.
Motorists in this area face congestion on SH 114 and SH 170 daily, and this expansion project will address that issue, while also enhancing safety for the traveling public. This $24.9 million dollar construction project began last month and is expected to be completed in July 2018.
County Emergency Services Receives Homeland Security Grant
Through a resolution in Commissioners Court last month, Denton County approved the acceptance of a grant awarded from the Homeland Security Grant Program. The county's Department of Emergency Services applied for FY2016 Homeland Security Grant Program (HSGP), Urban Area Security Initiatives (UASI) grant funds.
The purpose of the grant is to provide for a joint project between the Department of Emergency Services, the Department of Technology Services, the City of Lewisville, and the City of Carrollton. The project will improve upon "Light Detection and Ranging" or "LiDAR" imagery, which provides enhanced elevation data for mapping applications and for the most accurate understanding of local flood plains.
In addition, more detailed threat and risk assessment will allow for the creation and updating of emergency response plans. This data will be used for training and exercise purposes so that risks associated with these scenarios may be better understood.
The total project cost is approximately $300,000, with $130,000 of that coming from the anticipated award from the Homeland Security Grant. The additional funds from the City of Lewisville and the City of Carrollton, along with a future request for supplement funds from the Capital Improvement Program, complete the funding. The project is subject to approval by the State of Texas.
Meet Michelle French, Denton County's Tax Assessor/Collector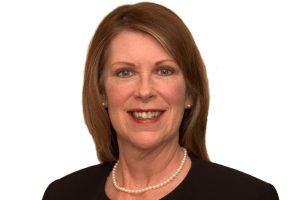 Michelle French began her career with Denton County over 30 years ago as a Deputy Clerk in the Tax Office. In her career, she has served in numerous roles, including Chief Deputy to two separate Tax Assessor/Collectors. She earned her Registered Texas Assessor/Collector Certification in 1999 and currently holds and maintains a Professional County Collector Designation. In 2012 she had the honor and privilege of being elected as Denton County Tax Assessor/Collector and was just re-elected to a second term.
Her office collects for over 90 jurisdictions, billing over 450,000 property tax statements and providing five branch locations around Denton County. In addition to property tax collection, the office provides motor vehicle registration services for approximately 600,000 motor vehicles and over 100,000 title transfers.
Michelle served as President of the Collin County Texas Association of Assessing Officers (CCTAAO) 2011-2012 and was a recipient of the National Association of Professional Women 2010/2011 Woman of the Year Award.
Currently, she serves as Ex Officio member of the Denton Central Appraisal District Board of Directors. She serves on the Board of the Tax Assessor/Collectors Association of Texas (TACA) where she was recently elected to serve as Vice President-External after a three-year term as the TACA Secretary/Treasurer. She serves on the TACA Audit, Legislative, By-Law, TxDMV Liaison, Program and Technology Committees, as well, and recently joined the Core Legislative Group with Texas Association of Counties. She was honored to be nominated for the TACA Tax Assessor/Collector of the Year award and received the coveted TACA President's Award in 2015.
Michelle is involved with the Denton Breakfast Kiwanis, where she just completed her term as Club Co-President (2015-2016), and the Denton Republican Women's Club, where she serves as President. She is also a member of the Advisory Council for Journey To Dream.
Michelle and her husband reside in Ponder and have two sons and a granddaughter. She enjoys spending time with her family and friends, church, traveling, reading and supporting her community.
Did You Know?
The 2016 Tax Year has begun and approximately 490,000 tax statements have been mailed!
The Denton County Tax Office offers numerous options to pay property taxes, including:
‐ Online using Credit/Debit Card (service fees apply)
‐ Mail
‐ Night Drop Box
‐ Bill Pay or e‐Box through your financial Institution
‐ e‐Check
‐ ACH or Wire (Contact the tax office for details and instructions)
‐ In Person
Denton County offers free e‐Check services to taxpayers, or they can pay by debit or credit card for a convenience fee of 2.35%. To pay online, go to http://tax.dentoncounty.com and select 'Make Tax Payments.' The Bureau Code for Denton County is 3368661.
A property owner may also escrow their taxes for the following year. The escrow agreement allows a taxpayer to pay toward their taxes each month in preparation for the following year taxes. Property owners can download a copy of their tax statement from the website or request the statement be emailed.
All property taxes must be paid by January 31, 2017, to avoid penalties and interest. The Tax Assessor‐Collector is restricted from waiving or reducing penalty and interest assessed on a delinquent tax.
Payments are accepted at any of the five tax office locations in Denton County.
For more information on payment options, escrow payment agreements or electronic tax statements, visit the tax office website at http://dentoncounty.com/Departments/Tax-Assessor-Collector.aspx or call 940‐349‐3500.
35 Express Update
The reconstruction of I-35E is part of the 35Express Project, an expansion of I-35E from US 380 in Denton to I-635 in Dallas, and is scheduled to be substantially complete in mid-2017.
As always, check out the project website at www.35express.org for more detailed information and detour routes, as well as regular updates on additional lane and road closures and upcoming construction. Sign up for alerts to receive up-to-the-minute information to ease your commute. In addition, access to traffic cameras along I-35E is available.
Connect With Us
We would love to have you connected to the county by subscribing to our newsletter. Just use this link and enter your email and you'll be up-to-date on everything that's going on in Precinct 4: http://bit.ly/2aT2XNW.
And be sure and find us on Facebook at www.facebook.com/CommissionerAndyEads for the latest news in Denton County.
If you have any questions or comments, please let me hear from you. My email is [email protected] and my office number is 940-349-2801.