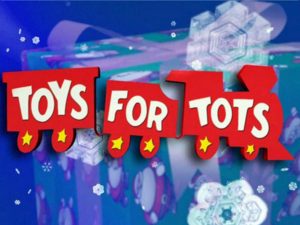 Texas Health Resources has teamed up with Toys for Tots for its annual holiday community toy drive by collecting unwrapped toys for children ages 0-12 now through December 13.
Collection sites include the Texas Health Emergency Room locations in Flower Mound, Highland Village and Lewsiville.
"We count on the support from the local community to help make the Toys for Tots drive a success," said Ashley Anson, CEO, Texas Health. "With the help of the greater Dallas community and over 30 drop sites that are open 24/7, we hope to collect thousands of toys that will bring joy to children during the holiday season."
The U.S. Marine Corps Reserve's Toys for Tots program has been delivering toys to children in need since 1947 and is the largest outreach program in the Department of Defense. The program collected and distributed 18 million toys to 7 million children in 2015, who otherwise would not have received toys at Christmas.
"We're very grateful for Texas Health Resources' support of Toys for Tots," said retired Marine Colonel Ted Silvester, vice president of the Marine Toys for Tots Foundation. "Through efforts like theirs, we are able to provide a Christmas for thousands of children across the United States."
Texas Health Emergency Rooms will be marked as Toys for Tots drop sites with large holiday inflatables. The facilities are open 24/7, making it even more convenient for shoppers to drop off their unwrapped gifts for deserving children in the community.