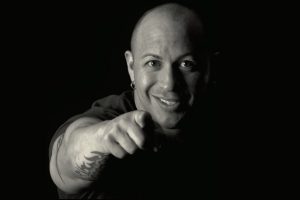 by Jesse James Leyva
Did you know that healthy living isn't only for the young? It's important at every age, and especially so, as we age.
There's some new research coming out that ties high blood sugar levels and type 2 diabetes with memory loss and Alzheimer's disease. In fact, one study even suggests that insulin imbalance within the body increases the risk of Alzheimer's.
That's scary considering that close to 12 million Americans over the age of 60 live with diabetes. Even the Mayo Clinic considers diabetes a risk factor for vascular dementia as it can damage blood vessels in the brain and lead to a reduction in gray matter density and eventually atrophy of the hippocampus.
High blood sugar is a serious issue. As we age, things like high blood sugar can creep up on us. Even seemingly perfectly healthy people may be living with an elevated blood sugar level without even knowing it.
One of our clients became a client for this exact reason. She was in her late 40s when she found out that she was pre-diabetic. Luckily, she caught it early and was given the option to change her diet and lifestyle. And what did her doctor recommend? "Exercise! Exercise at least two to three times a week." So she hit the gym, cut out the sweets and watched her blood sugar level drop to a healthier range.
Exercise and fitness are important, no matter the age. Exercising with weights as little as two to three days per week, along with a light to moderate cardiovascular regimen and proper sleep and nutrition, not only keeps a healthy body, but lowers blood sugar levels as well. When you exercise, your heart beats faster, you breathe harder and your muscles use more glucose (the sugar in your blood stream). Over time, exercising can lower your blood sugar levels and actually help your body's own insulin work better.
So whether you're 48 or 65, start exercising and take control of your high blood sugar.
At Jesse James Fit, we work with clients of all ages and fitness levels. We know that big life changes start with small steps, and we work with clients along the way to be a positive influence as they transform their lives and lifestyles. Everyone's fitness journey is different, and we want to help our clients – no matter the fitness level – meet their goals.
Visit Jesse James Fit online or call 972-355-2639.