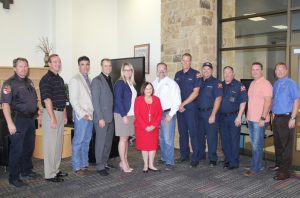 Argyle ISD celebrated School Priority Day on Nov. 16 by inviting area mayors, council members and municipal employees to get a close up look at their schools.
Officials from the Town of Flower Mound, Flower Mound Fire Department, Town of Bartonville, and Argyle ISD board members and administrators participated.
The event was kicked off by a welcome from the Argyle High School cheerleaders followed by student-guided school tours at Argyle Intermediate School and Argyle Middle School.
It was followed by a luncheon where Superintendent Dr. Telena Wright spoke about the growth of Argyle ISD, the importance of the partnership between the school district and community and the importance of working together to support education in Argyle ISD. The AISD Choir performed for the guests.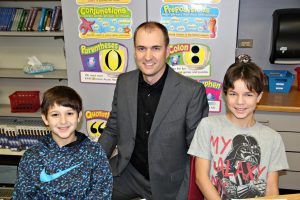 "It is important for educators in AISD to have a strong relationship with the officials from the five municipalities that AISD serves," said Dr. Wright.
Visitors were able to tour three classes at Argyle Intermediate School and five classes at Argyle Middle School. Classes included band, music, art, Spanish, STEM, and English/Language Arts.