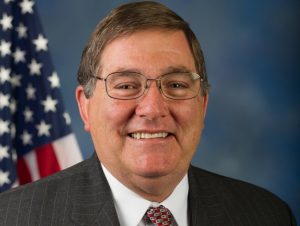 Congressman Michael C. Burgess, M.D. (R-TX), Chairman of the House Energy and Commerce Subcommittee on Commerce, Manufacturing and Trade, issued the following statement about the impending premium cost increases for many Americans, due to the failure of ObamaCare:
"The 'Bad News Chickens' of ObamaCare have come home to roost. And if they live in Texas, this will mean a premium increase of 33 percent on average–or as much as 70 percent for some across the country.
With higher deductibles and co-pays, it is no surprise that former President Bill Clinton called this a 'crazy system.'
The problem is compounded by the fact that now fewer and fewer Commercial Health Insurance Companies are continuing to participate. Higher costs, fewer choices, narrower provider networks- all add up to big problems for millions of hardworking Americans who are trying to provide coverage for their families and have found the landscape has dramatically shifted against them.
Will the problems be fixed with more federal subsidies, more onerous penalties, and further consolidation of the insurance market by the interposition of a so called 'public option'? Or is there a 'better way' with a patient centered plan that prioritizes affordability and choice?"