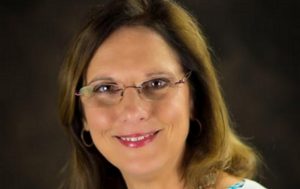 Linda Bozeman, assistant principal at E.P. Rayzor Elementary, has been named the new principal at Blanton Elementary School. She will replace Karen Satterwhite, who is retiring in December.
Mrs. Satterwhite helped open Blanton, the district's second elementary school in Lantana, in 2008. She has been a principal for more than 20 years and will work with Mrs. Bozeman to ease her transition onto the campus throughout the rest of the fall semester.
"We appreciate the many years of hard work that Karen Satterwhite has provided the students and families at Blanton Elementary," said Susannah O'Bara, area superintendent. "That commitment to academic achievement will continue under Linda Bozeman's leadership as she's an experienced leader and knows many of the families personally from her time working in the community."
Mrs. Bozeman has been the assistant principal at E. P. Rayzor for more than six years working to plan and implement professional development for teachers and staff, building relationships with students, their families and community leaders and conduct security audits on campus to ensure the safety of students and staff.
She is a member of the Association for Supervision Curriculum and Development, the district's assistant principal Professional Learning Community and oversees the Watch DOGS program at E.P. Rayzor.
"I am excited to join the Blanton family working alongside talented teachers, excited learners and involved parents," Mrs. Bozeman said. "I can't wait to get started and meet the staff, students and parents of Blanton Elementary as I know the Lantana community is family oriented and welcoming to newcomers."
A graduate of the University of North Texas, Mrs. Bozeman holds a bachelor's degree in education and and a master's degree in educational administration. She has more than 31 years experience working in education, including 25 as a teacher – with 21 of those years in Denton ISD.
Mrs. Bozeman resides in Corinth with her husband, Hugh, who teaches science at Ryan High School. Their four children are all products of Denton ISD.