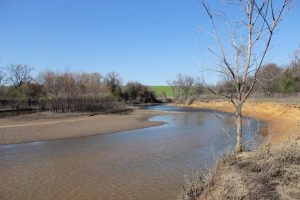 by Christina Ulsh/Lewisville Texan Journal
The Greenbelt Plan outlines how Denton County can preserve its aquatic resources and possibly make money doing so.
The Upper Trinity Conservation Trust has constructed a draft of its Greenbelt Plan, which helps communities, residents and developers in Denton County protect its source of drinking water, the local lakes. Comments and questions concerning the plan should be submitted by Sept. 23 to be considered for the final draft.
The group is a 501(c)3 nonprofit land trust. Its sole purpose is to protect riparian areas, or wetlands adjacent to rivers, the forest and grassy areas along creeks and streams. The Greenbelt Plan recognizes area greenbelts and outlines recommendations to protect them for those living on or developing the land.
Read more from The Lewisville Texan Journal.