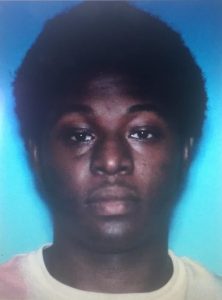 A Lewisville teen is in custody after leading police on a foot chase near the Corinth campus of North Central Texas College on Friday afternoon.
Corinth police said that just before 12:30 p.m. they were dispatched to a minor accident with a disturbance near the Harley Davidson dealership on I-35E.
As officers arrived, the male suspect involved in the accident and disturbance fled on foot. The suspect crossed both lanes of I-35E as officers pursued him on foot. Officers lost contact with the suspect near the NCTC campus.
It was learned the suspect was a possible accomplice to a violent crime in Lewisville the day before. Officers also found a handgun near the accident scene. 
There was information that the suspect had possibly made it to the NCTC campus and was somewhere inside the building. The campus was put on lockdown while police searched for the suspect.
With the assistance of the Corinth Police Department, Hickory Creek Police Department and the Denton County Sheriff's Department, a room by room search was conducted but the suspect was not located.
At approximately 1:40 p.m. a local business contacted police and advised that a man matching the suspect's description was trying to get a ride from vehicles in the 5600 block of South I-35E. Officers responded and identified the man as the suspect who fled an hour earlier.
Armando Brooks, 19, of Lewisville, was arrested and charged with Evading Arrest and Unlawful Possession of a Firearm by a Felon.