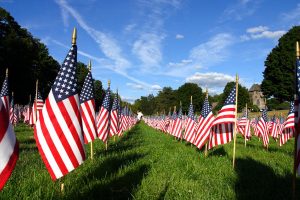 The public is invited to attend a Patriot Day Service at Liberty Christian School this Thursday at 9:10 a.m. in memory of Sept. 11, 2001.
Patriotic music, a local color guard and a video presentation will be featured at the ceremony, with many from the school contributing key elements toward the patriotic theme for the day.
Sunday, Sept. 11, 2016, marks the 15th anniversary of the worst attack on American soil, when nearly 3,000 Americans and citizens of other countries were killed.
Teacher and Commander Bary Willcox, U.S. Navy (retired), said that it will be the heroic efforts of those on Flight 93, along with the bravery of law enforcement, firefighters, and emergency personnel in New York City and Washington, D.C., that will be the primary focus during the service.