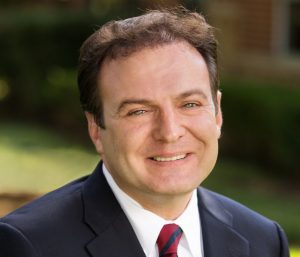 It's September and Flower Mound has some important changes on the horizon. Let's talk trash; and by that, I mean trash providers. Effective October 1, the Town of Flower Mound will be switching trash/recycling providers from Waste Management to Republic Services. There will be lots of information communicated through the Town's website and social media channels, but here are the highlights:
Your new trash container will be blue and your recycling cart will be green
New trash containers will start arriving at homes Saturday, September 17
Bulk and brush limits have been increased from two- to four-cubic-yards
Residents can utilize the household hazardous waste program, where materials can be picked-up at your door with no limits on amounts collected
Residents are allowed one free visit per month to the landfill with proof of residency with up to 10 cubic yards of household waste
Residents are allowed one free visit per month to the Camelot landfill with proof of residency with up to 10 cubic yards of household waste
Senior citizen discount has increased from $1 to $1.50 per month
The new rate for trash, recycle, and bulk collection is $12.74 plus tax
As we go through this important transition, I encourage you to visit the Town's website, www.flower-mound.com for more information. If you have any questions throughout this transition, please do not hesitate to call our customer relations staff at 972.539.SERV (7378).
With the new school year underway, you may have noticed several of our crosswalks are being manned by Flower Mound Police Officers. Our Police Department has several openings for crossing guards, and has the task of staffing the crosswalks for 33 elementary schools 18 middle schools. If you're looking for some part-time work with an important impact on our community, please visit www.governmentjobs.com/jobs/1481978/school-crossing-guard/agency/flowermoundtx/apply.
Speaking of passion for our community, the Town is looking to recognize outstanding citizens or groups that are committed to making Flower Mound a better place to live, work, and play as part of the 2016 "Outstanding Citizenship Award". Anyone can nominate an individual or group, as long as the nominee is a Flower Mound resident or group, and displays at least two of the following criteria:
Strives to make a positive impact in the community
Enhances Flower mound and the lives of its citizens
Addresses of fulfills a community need or concern
The recipient/recipients of the award will receive a proclamation from the Mayor and Council, along with an engraved plaque. Be sure to submit your nomination by September 30 at www.flower-mound.com/outstandingcitizen.
Our Parks and Recreation staff has been hard at work to improve our parks. Staton Oak Park, 3100 Staton Oak Drive, has a new oak-theme playground, complete with new log benches, and a picnic area. Phase 2 of Heritage Park was officially completed in late August and includes additional parking, trails, picnic pads, and a beautiful new entryway pond feature. The Town has divided Heritage Park construction into four phases, with Phase 3 on schedule to be complete in summer 2017. It will include additional restrooms, sidewalks, and parking along with a rustic pavilion and a splash pad, a top request from residents.
For more information about upcoming fall events, be sure to visit www.flower-mound.com. Don't miss our Police and Fire Department Open Houses in October.