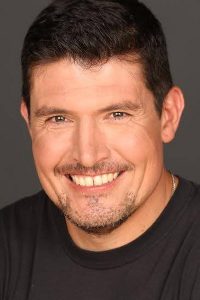 Kris "Tanto" Paronto, a former Army Ranger and private security contractor, will headline an event hosted by the Denton County Republican Party on Tuesday, August 30.
Paronto was part of the CIA annex security team that responded to the terrorist attack in Benghazi, Libya, on September 11, 2012, helping to save over 20 lives while fighting off terrorists for over 13 hours. Paronto's story is told in the book "13 Hours" written by Mitchell Zuckoff and his five surviving annex security team members.
"We are excited to welcome Mr. Paronto to Denton County," said Denton County Republican Party Chairman Lisa Hendrickson. "It is an honor and privilege to have him with us."
Paronto has deployed throughout South America and the Middle East, among other locations. He also worked with the U.S. Government's Global Response Staff conducting low profile security in high threat environments throughout the world.
A native of Alamosa, Colo., Paronto served four years in the U.S. Army and an additional four years in the Army National Guard, reaching the rank of Sergeant and becoming a commissioned officer in 2003. The father of three started contracting for Blackwater Security Consulting in 2003 and continued to deploy on various security contracts, including the Global Response Staff until 2013.
The evening will begin on Aug. 30 with a VIP reception at 5:15 p.m at Witherspoon Distillery, 225 S. Charles Street in Lewisville. Following the reception, the general session will take place at the Shepherd's House, 225 Milton Street in Lewisville.
Doors will open at 7 p.m. and the event will begin at 7:20 p.m.
Tickets for the VIP reception can be purchased here. General session tickets can be purchased here.
Veterans receive special seating and recognition during the evening. For special seating reservations, veterans can contact [email protected]