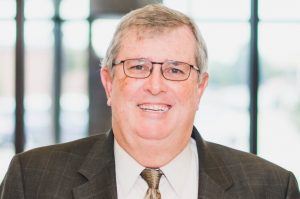 Dear Lewisville ISD Community,
There is no better time than the start of school!  Very soon the sights and sounds of another school year will be upon us, and our will welcome more than 53,000 students through their doors on Aug 22. From the rumbling of the big yellow school buses rolling down the road to the buzzing of the cheering crowds under the Friday night lights, excitement for another school year is building.
While I am considered a veteran educator with more than 30 first days of school under my belt in Lewisville ISD, our students and our staff continue to amaze me. Walking through the halls of LISD, you will find state champions in academics, athletics and fine arts, National Merit Finalists, teachers recognized at the national level for their excellence and the list goes on and on.
While I am very proud of those awards and accomplishments, I am more proud of the people who earned them.  I invite you to visit our schools and see firsthand the quality students and staff that make our campuses such special places. Community and parental involvement is welcome because we know it will have a positive impact on our students.  Please contact your local campus to learn how you can get involved in LISD.
Our work is not limited only to the learning happening in our classrooms. Across the state, LISD is recognized as a leader in legislative advocacy, and the 2017 Legislative Session will be no exception.  Our Board of Trustees and district leadership will be active voices to ensure Texas public schools receive the support at the state level necessary to continue providing the opportunities our communities expect from our exceptional schools.
In the future, we will provide more information about how you can get involved in our advocacy efforts. It will take a unified effort from parents and community members from across Texas to achieve any meaningful changes.  I hope you will join us in our worthwhile pursuit because nothing less than the future of our children is at stake.
Perhaps the greatest strength of our school district is the unparalleled support we receive from the 13 communities comprising LISD.  Thank you for your ongoing partnership in making our schools great. I am grateful for the opportunity to serve our students, families, staff and communities as the superintendent of the best school district in the State of Texas. I know the 2016-17 school year will be our best yet!
Dr. Kevin Rogers, Superintendent
Lewisville Independent School District