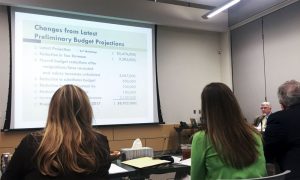 Lewisville ISD administration and the Board of Trustees discussed decreasing their tax rate at a board workshop Aug. 1.
The school district's budget consists of two components: one for maintenance and operations (M&O) and the other for debt service. The debt service comes from prior years' bond sales for things like renovating or building new schools.
The combined property tax rate for LISD in the coming year will be $1.42 per $100 valuation, a decrease of 6 cents from the current rate.
Read more from the Lewisville Texan Journal.