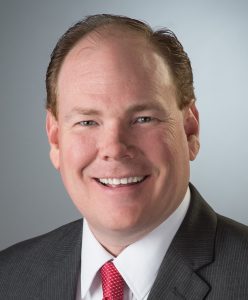 If you are on our newsletter list you already know this, but we have started a regular "Coffee with the Commissioner" at various cities and towns in our precinct. So far we've been to Flower Mound, Lewisville and Argyle, and we're coming soon to a community near you.
We would love to have you connected to the county by subscribing to our newsletter. Just use this link and enter your email and you'll be up-to-date on everything that's going on in Precinct 4: http://bit.ly/2aT2XNW.
Denton County Proposing Reduction in Tax Rate for 2017
Commissioners Court and county staff are currently working on the upcoming budget, and all indications are that it will result in a reduced tax rate for Denton County residents. With property values on the rise, it is important to reduce the property tax rate in order to decrease the property tax burden.
The county budget office proposed a new tax rate of 24.8578 cents per $100 property valuation, more than a penny lower than the current rate of 26.2 cents per $100 value.
Denton County is a growing county, and the new properties hitting the tax rolls enables us to reduce the rate while still addressing the needs of our growing county population.
The county budget is supported through eight funding sources: property taxes, motor vehicle registration, intergovernmental revenues, county office fees, fines, interest, refunds/reimbursements and fund balance.
To learn more about the county budget, check out dentoncounty.com or plan to attend a public hearing prior to final adoption by Commissioners Court.
The new budget will take effect October 1. The entire proposed budget can be viewed online at http://bit.ly/2a8Lgh3.
Discover Denton Opens on the Square
I had the privilege of attending the grand opening of the new Discover Denton Welcome Center, located on Hickory Street on the historic Denton square.
This welcome center is the result of years of planning and hard work and was actually born from the Leadership Denton class of 2012. They chose as their project to research and develop a business plan for a Denton visitor center and store. The City of Denton leaders supported the plan and had the Denton CVB begin its implementation.
According to the discoverdenton.com, there are several "don't miss" highlights for your first visit:  the artwork around the center; the DentonRadio.com studio (especially the incredible ceiling tiles branded with a sepia-toned image of Denton's very first radio station, 1938's KDNT); the interactive kiosks that enhance the "infotainment" experience and help track visitation; the Denton Bucket List full of ideas and free Denton button pins; the fabulous digital wall; and the array of Denton-esque merchandise from Discover Denton, the DIME Store, Denton Design Company, Only in Denton, I Heart Denton, TWU and UNT.
The Denton experience is not to be missed! With a physical go-to location, people will have a place where they can discover the Denton they are looking for, even expecting. While in Denton be sure to stop by our office on the third floor of the historic courthouse on the square and say hi.
Denton County reports West Nile Virus cases and Positive Mosquito Pool, Plus Third Case of Zika
Denton County Public Health officials reported the fourth human case of West Nile virus for 2016 in Denton County on August 3.
Out of the four cases reported so far, two were West Nile Fever and two were the more-serious neuroinvasive strain.
DCPH has also confirmed its third travel-associated case of Zika virus. This third case was detected in a City of Lewisville resident who has documented recent international travel to Nicaragua, a country with active transmission. As a reminder, there is no known current local transmission.
Zika virus is spread to people primarily through the bite of an infected Aedes species mosquito, a known aggressive daytime biter. Sexual transmission has also been reported in a small number of cases. The most common symptoms of Zika are fever, rash, joint pain, and conjunctivitis (red eyes). The illness is typically mild with symptoms lasting no more than seven days. DCPH advises recent travelers with Zika virus symptoms, as well as individuals diagnosed with Zika virus, to protect themselves from further mosquito bites.
DCPH is recommending travel precautions to countries and territories with active Zika virus transmission. To prevent the spread of disease, people traveling to those areas currently affected should carefully follow steps to avoid mosquito bites while there.
Residents should take the proper precautions to reduce their risk of getting West Nile Virus and Zika virus, both at home and while traveling:
-Drain standing water around their homes to reduce mosquito breeding grounds. Consider use of BTI briquettes (or mosquito dunks) in water that cannot be drained, such as small ponds and drinking troughs.
-Be aware of mosquitoes during times that they are active – Dawn, Daytime, Dusk and evening hours.
-Apply an insect repellent that contains DEET (N,N-diethyl-m-toluamide) to exposed skinand to clothing when outdoors. The Centers for Disease Control and Prevention (CDC) also recommends Picaridin (KBR 3023).
-Dress in pants and long sleeves when outside and/or wear permethrin-treated clothing.
Please visit the DCPH West Nile Virus website, www.dentoncounty.com/WNV, and www.dentoncounty.com/zika, for extensive information, including tips for reducing mosquitoes around the home, frequently asked questions, and printable flyers and posters.
Did You Know?
The Community Policing Unit operates the STAY SAFE Program, which was expanded to meet the increased needs of population growth in rural Denton County independent school districts.
The Juvenile Impact Program was divided between boys and girls. The girls program was rewritten to focus on the specific needs of at-risk girls. Community service deputies helped several Denton County neighborhood crime watch groups network together to set up drive-by locations to gather donated items needed to support the Battered Women's Shelter in Denton.
In addition, a Christmas Toy drive provided enough toys for a year's worth of children's Christmas and birthday presents for the Battered Women's Shelter.
A food donation program was created from the abandoned commissary food items that were unclaimed by inmates released from the jail. The total amount of food items delivered to Denton County charities equaled over 1700 pounds. Community Services Deputies also began a coin drive in area schools for the Peace Officer Angel Foundation. The organization provides funding for the unmet needs of injured law enforcement officers.
This was the inaugural year of Denton County's Volunteers in Police Service (VIPS) program, and the first group of VIPS graduated from the training program in May. Volunteers are already active in many areas of Denton County. The deputies also worked to bring specialized training for law enforcement and civilian groups on the topics of church safety, active shooter training and forensic art.
In addition, forensic art services were provided to 16 law enforcement agencies in the DFW Metroplex area. The composite drawings currently have a 70 percent identification/solve rate. The community policing deputies point out that it is important to remember that this amount of work, the number of programs presented, events attended, and support that the Denton County Community Services Unit provided were all supported by the co-workers and volunteers.
35 Express Update
The north- and southbound mainlanes were shifted west onto new pavement at Post Oak Drive in mid-July and work has started on the east side of the new Post Oak Drive bridge. The bridge is scheduled for completion this fall.
Northbound I-35E exit ramp 459, north of Swisher Road were converted into an entrance ramp in mid-July. The northbound entrance ramp north of Swisher Road was closed immediately after and will be converted into an exit ramp that will open later this summer.
Work on the west side of the interstate bridge over Turbeville Road/Hundley Drive has begun. Connectivity at Turbeville Road/Hundley Drive – one lane in each direction – is scheduled to be in place by the end of the summer.
The south Lake Dallas/Denton Drive bridge is scheduled to be demolished in late summer/early fall. Deck grooving continues on the Lewisville Lake bridge. The bridge is expected to open by Labor Day.
Culvert installation under Highland Village Road is complete. Crews are working to restore the level of Lewisville Lake south of Highland Village Road to the conservation pool level of 522. Once this work is finished, crews will begin reconstructing Highland Village Road in halves.
Beam placement on the Garden Ridge Boulevard bridge has been completed and work is now focused on deck placement. Traffic is expected to be placed on the new southbound frontage road alignment near Garden Ridge Boulevard this summer. The bridge is expected to fully open to traffic this fall.
Deck placement is complete at the bridge over FM 407. Concrete paving of the northbound mainlanes over FM 407 is ongoing. Grading and pavement work to finish the intersection is underway. The entire FM 407 intersection (underneath I-35E) is expected to open this summer.
Work to reconstruct the southbound frontage road driveways south of Fox Avenue at Baymont Suites and Cracker Barrel is underway. This work is needed to tie the driveways to the new southbound frontage road alignment.
North- and southbound mainlane traffic between FM 3040/Round Grove Road and State Highway Business 121 was shifted to the outside last month. Crews are now working on the managed lanes portion in the middle of the interstate.
Southbound traffic between Valley View Lane and I-635 will shift to the outside in August so that crews can continue work on the managed lanes down the center of the interstate.
The new southbound exit ramp to Frankford Road is now open.
The reconstruction of I-35E is part of the 35Express Project, an expansion of I-35E from US 380 in Denton to I-635 in Dallas, and is scheduled to be substantially complete in mid-2017.
As always, check out the project website at www.35express.org for more detailed information and detour routes, as well as regular updates on additional lane and road closures and upcoming construction. Be sure and sign up for the alerts to receive up-to-the-minute information to ease your commute. In addition, access to traffic cameras along I-35E is available.
If you have any questions or comments, please let me hear from you. My email is andy.eads@dentoncounty.com and my office number is 940-349-2801.