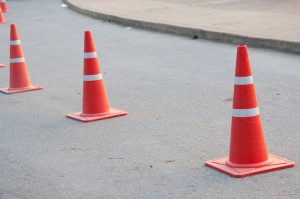 Beginning Monday, August 1, the southbound FM 2499 right turn lane at FM 3040, along with the westbound FM 3040 right turn lane at FM 2499, will close for a month due to underground utility work.
Crews will replace a damaged section of 24-inch waterline which crosses the south side of the FM 2499/FM 3040 intersection.
Warning signs will be posted near the lane closures, however Flower Mound officials urge motorists to use extra caution and expect delays until the project's completion, slated for August 31.
The utility work is at the same intersection that recently underwent a traffic pattern change.
The far left lane of westbound FM 3040 is now the only lane to make a left turn onto southbound FM 2499. The lane just to the right, which was previously a left turn lane, is now a straight-only lane.