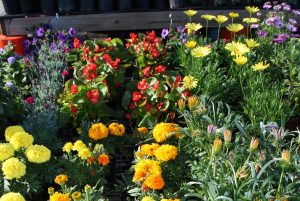 The Elm Fork Chapter of Texas Master Naturalists announces their Fall Training session.
In this 12-week program, Denton County residents can learn about what makes this area unique in Texas. From Geology to Ecology, experts in their fields share their knowledge on plants, grasses, trees, birds, insects, mammals, and all aspects of the natural world.
The Elm Fork Chapter has been conducting training classes annually since 1999. With 160 active volunteers, the chapter's members have played an important role in conservation and education throughout Denton County in its parks and wildlife areas. Several of those areas will be included in field trips so trainees can see firsthand the program in action.
The main qualification needed to become a certified Texas Master Naturalist is an interest in learning and playing an active part in conservation. Volunteers will receive 60 hours of training from educators and specialists from universities, natural resource agencies, nature centers and wildlife areas. Volunteers are then asked to provide 40 hours of service a year in community education, demonstration and habitat enhancement projects in order to maintain certification as a Texas Master Naturalist. They are also expected to pursue a minimum of eight hours of advance training in areas of personal interest. However, many of the volunteers will go above and beyond their basic requirements once involved, and are encouraged to develop personal projects connecting to the mission of the chapter and statewide program.
Training begins August 30, and will end November 15. Classes are scheduled each Tuesday from 9 a.m. to 3 p.m. at Global Spheres Center, 7801 S. I-35E, Corinth, Texas 76210. Class size is limited to the first 30 students. Registration fee is $150.00.  Information about the Master Naturalist volunteer program is available at http://txmn.org/elmfork/ or you can email [email protected]. The deadline for registration is August 18, 2016.
The Texas Master Naturalist program is a partnership between Texas A&M AgriLIFE Extension and the Texas Parks and Wildlife Department. Since its establishment in 1998 Texas Master Naturalist volunteer efforts have provided over 3 million hours of service valued at more than $65 million. This service has resulted in enhancing 275,000 acres of wildlife and native plant habitats; 2,000 miles of trails and reaching more than 4 million youth, adults and private landowners.
The Elm Fork Chapter was established in 1999 and has 160 active members from Denton, Wise and Cooke counties. Visit http://txmn.org/elmfork for more information.