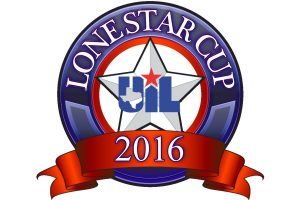 Argyle High School's excellence in academic, athletic and music competitions propelled the Eagles to the top of the University Interscholastic League (UIL) Lone Star Cup standings for the fifth year in a row and seventh time overall.
The UIL Lone Star Cup recognizes five high schools– one in each of the five UIL classifications– based on their overall team achievement in a variety of sanctioned athletic and academic championships.
"For AHS to win a fifth Lone Star Cup in a row, seventh total, is very special," said AISD Superintendent Telena Wright.
"I am very proud of the talented, hardworking students and dedicated staff that work so hard to provide a balance of academics, athletics, and fine arts at AHS. All students work to be the best they can be in the events in which they compete. Many hours of effort have gone into this accomplishment."
A trophy presentation will take place at a school event in the fall.
The UIL Lone Star Cup program began during the 1997-98 school year.
Below are the Top 10 schools in Class 4A for this year's Lone Star Cup Standings:
| | | |
| --- | --- | --- |
| 1. | Argyle | 134 |
| 2. | Abilene Wylie | 111 |
| 3. | Kennedale | 68 |
| 4. | Texarkana Pleasant Grove | 65 |
| 5. | Boerne | 61 |
| 6. | Paris North Lamar | 60 |
| | Salado | 60 |
| 8. | Andrews | 54 |
| | Silsbee | 54 |
| | Stephenville | 54 |