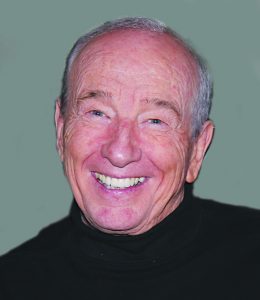 It's often been said that everyone has music in their soul. Even those who may not believe in the existence of a soul will enjoy music for its ability to stir something deep inside. You don't have to understand the lilting tones that move you to tears, or the vibrations of a beat that sets your pulse on fire. There's just something very natural about sound of music, much like the melodious reverberation of one's heartbeat. Moreover, music can be the conveyance on which we travel through time, reliving chapters in our lives.
For some, it's a motivating force that enlivens each day. For others, it carries a message of faith to enrich the spirit. For one young man, it could be the vehicle to return a generation to the teachings of the Gospel.
Ben Kuykendall is a recent high school graduate at Coram Deo Academy in Flower Mound. "There are many people with talent that take it for granted, never appreciating that their special skills are God-given," he said. Mr. Kuykendall plays the bass trombone and believes that music is the vehicle to "bring God's word out to people and bring them to Christ."
Mr. Kuykendall is not alone in his belief. There are so many ways to get a faith-based message out in music. There have been Broadway shows like; Children of Eden, Joseph and the Amazing Technicolor Dreamcoat, Jesus Christ Superstar, etc.  Then there's the vocals with country faith based singers such as Josh Turner "Long Black Train," Carrie Underwood, "Jesus take the Wheel," and so on. Let's not forget that Gospel has long graced our churches with songs of love, faith and struggle, and were the starting point for many artists transferring on to more modern tunes; think Aretha Franklin, Whitney Houston, just to name a couple, or CeCe and BeBe Winans – "Lord Lift us up where we Belong," etc.
Then there are the most famous country singers, The Oakridge Boys with "Amazing Grace," and The Statler Brothers with "How Great Thou Art."  Even rap music has entered the Christian scene with C.H.R.I.S. singing "Victorious." And let's not forget the most celebrated classical piece, Handel's "Messiah" that is performed every holiday season all around the world.  So as you can tell, music has a variety of ways to bring joy to the world. Having met Ben Kuykendall, and interviewed him on the video that accompanies this article, I feel certain that he is the right person at the right time to harness the power of music and lead a new generation toward a religious reawakening.
Bob Weir is a long-time Flower Mound resident and former local newspaper editor.