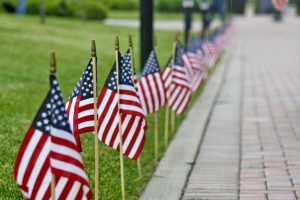 The Town of Flower Mound invites the community on Monday, May 30, for a special Memorial Day ceremony to remember all fallen soldiers at 10 a.m. at Town Hall, 2121 Cross Timbers Rd.
The program will feature keynote speakers from the military and local leaders, Flower Mound Fire Honor Guard, patriotic music, bagpipers, and a wreath presentation.
A special Wall of Honor comprised of pictures and bios of fallen heroes submitted by residents will be unveiled during the event.
The Honor Wall will also be displayed inside Town Hall for two weeks.
For more information, call the Parks and Recreation Division at 972.874.6300.