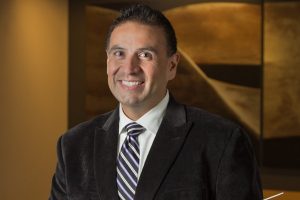 After 10 years directing the Voices of Flower Mound, founding director Mary McGuyer will be leaving to pursue other musical opportunities.
Ron Miller, president of the Voices of Flower Mound, announced that the chorus has hired Dr. Arturo Ortega to be its new director.
Dr. Ortega comes to the chorus with extensive orchestral and choral conducting experience. He is a graduate of the University Of North Texas School Of Music, having received his Doctor of Musical Arts degree from UNT in 2002.
Dr. Ortega has been invited as a guest conductor for many performances, both domestically and internationally, most recently Mexico City, where he conducted the Mexico City Orchestra and Chorus. He also directs the Robson Ranch Chorus and serves as the music director and conductor for musical productions at the Campus Theater in Denton.
On June 4th, McGuyer will direct the annual spring performance "We Are the Choir," her final concert with the Voices of Flower Mound.
"Her talent and extensive experience as an educator and choir director will be missed, but she feels that she is leaving the chorus in good hands and is very excited about the direction in which Dr. Ortega will take the Voices of Flower Mound," stated Miller in a press release.