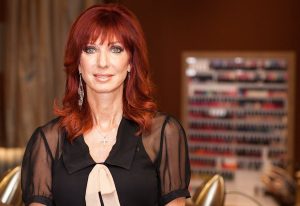 Realty Capital Management, developer of The Lakeside Tower, a 15-story luxury condominium tower on Lake Grapevine in Flower Mound, has signed a lease for a 4,700 square foot luxury spa to be located in the Tower.
We're creating a resort spa for Lakeside Tower," said Luane McWhorter, co-owner of The Spa at Lakeside Tower, "where residents of the Tower and the public can relax and put the focus on themselves for a few hours."
Proprietors Luane McWhorter and partner Stacey Maness, both longtime Flower Mound residents, have owned and operated spas for the past 12 years in the DFW area.
The spa will offer a range of services, including massages, facials, body treatments, waxing, manicures, and pedicures.
"We had been looking to open a luxury facility in Flower Mound or Southlake," said McWhorter, "when we learned of this opportunity.
"The Tower offers a luxurious setting by the lake," she said, "and we are planning a facility that will complement its elegance and amenities."
McWhorter and business partner Stacey Maness, Flower Mound residents since the late nineties, have owned and operated spas for the past 12 years in the Dallas-Fort Worth area.
Spa services will also be offered to Tower residents in the comfort of their condominium.
"We're excited about the level of service that The Spa at Lakeside Tower brings to our residents," said Richard Myers, developer of The Tower.
The spa will feature nine treatment rooms, a couple's massage room, separate locker areas with adjacent steam rooms and saunas. A Pilates and yoga studio will also be available to spa clients.
"We offer the kind of luxury that you would expect at a resort spa," McWhorter emphasized. "It will be a great place to relax and visit with friends."
"The feel of the spa will borrow from the Mediterranean design of the Tower lobby," said Maness, who has a background in interior design.
Liz Wallace, of Wallace Johnson Interior Design Studio, is designing the lobby and amenity deck of the Tower, and is also working on the interior design for the spa.
"Muted blues, grays, and ivories will create a very peaceful feeling," said Maness.
A juice/coffee bar and a small retail shop, offering skin-care, bath and body, makeup and sunscreen products plus yoga clothes and mats, will round out the floor plan.
"Events play an important role in our business," McWhorter explained. "We especially enjoy hosting special occasions for birthdays, bridal events, anniversaries, and bachelorette gatherings.
"I expect that we will create lots of special occasions for the residents of the Tower."
McWhorter and Maness also have developed programs to help corporate executives show their appreciation for employees or throw year-end events.
"Operating a spa in our own backyard has been a goal of ours," said McWhorter. "People like to see the owner, know they care and have a presence.
"And we will be there to greet them."
The Lakeside Tower will be a part of the 150-acre master planned Lakeside DFW development. Lakeside is a 150-acre urban-style development next to the shores of Lake Grapevine and master planned with a variety of residential choices, restaurants, shops, cafes, hotels, and a boardwalk creating a walkable community for the Town of Flower Mound.
At build-out, Lakeside is planned for approximately 2,200 residences and 705,000 square feet of commercial space at a combined value of $750 million to $1 billion.