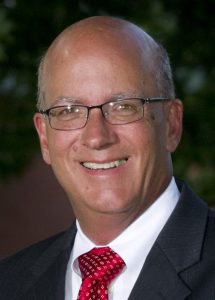 With all the discussion about Senior Housing I think we are forgetting something. We have allowed the conversation to get bogged down with hot button labels: High Density, Rental, Apartments. I would like to encourage you not to think in terms of labels but instead think in terms of the meaning and the reason for having this discussion.
The meaning is Family. Flower Mound has always been a community of families. The reason to have this discussion is Keeping Families Together. As our community has aged, our families look different, we have more gray on our temples. Our neighborhoods also look different, there are fewer children and young families in them. We have a lot more residents in their 60's, 70's, and 80's (or older).
The needs of an older population are different from those of the young families we once were. We are fortunate to have several living option in town for older residents, but we are missing a piece of the puzzle. That piece between owning a smaller home and needing some assistance for daily needs. That piece is a rental community that is built to address the needs of and marketed to a mature, independent demographic.
A community like this won't be for everyone, but it will fill the need for some. I believe strongly that this housing option should be located in the central part of Flower Mound, close to grocery stores, medical offices and services, and community amenities like the library and the Senior Activity Center. It makes no sense to attract a senior rental community and then locate it on the edge of town.
Today, grandparents who want to move closer to family and don't want to own a home, can't find an apartment that meets their needs in Flower Mound. Older residents who would like to sell their home and forgo the hassles of homeownership can't find a place to live in the community they have long thought of as home.
I have been working on this quietly for four years. Trying to build consensus and opening a dialogue with those in the development community. Like many of my older friends, I have begun to lose patience and I am tired of working quietly.  I am ready to make some noise.
If the thought of allowing increased density on a few acres of land in order to meet the unique needs of older adults horrifies you then I am not your candidate in this spring's election. If you can find a way to look past the labels and see the issue for what it is and for what it means, then please join me, let's make some noise together. Early voting begins on April 25th, Election Day is May 7th.
I am asking for your vote because keeping families together is worth fighting for. It is worth making some noise about.  It matters.
Bryan C. Webb
Flower Mound Town Council Place 2