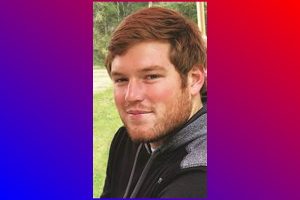 Dylan Ritchie-Marlow, 23, of Argyle passed away on March 12, 2016 in Haslet, Texas.
Family visitation will be held Wednesday March 16, 2016 from 6 to 8 pm at Mulkey-Mason Funeral Home, 705 N. Locust, Denton Texas. A Memorial Service will be held Thursday morning March 17, 2016 at 11:00 am at the same location.
Dylan was born in Denison, Texas to Lisa Marlow and Brian Ritchie on April 7, 1992. He attended Central High School in Fort Worth and graduated in 2010. He went on to attend Murray State College and Northeastern State University, both while on baseball scholarship until injury ended his athletic pursuits. He recently started working at Woodforest National Bank in Fort Worth. He was a lover of the game of baseball, as both an athlete and as a volunteer to local youth leagues. He was a Christian, a Son, a Brother, a Jester, a Poet, and a Friend.
Dylan is survived by two loving families. Parents Chad and Lisa Marlow of Argyle. Siblings Parker, Ainslee, Tristen and Layton of Argyle. Grandparents: Oden & Sue Ketner of Whitewright, Jim & Becky Smith of Aubrey, James Marlow of Aubrey. Parents Brian and Prissy Ritchie of Whitewright. Siblings Kelsey, Braden and Dayton of Whitewright. Grandparents: Kenneth & Kay Ritchie of Bells, James & Sharon Williams of Whitewright. Numerous Aunts, Uncles and Cousins. Dylan was a shining light in all our lives. His radiant smile and contagious laughter were unmatched, and will be truly missed by all.
In lieu of flowers, memorial donations may be made to Argyle Youth Sports Association, PO Box 8, Argyle, Texas, 76226 and Whitewright Youth Baseball/Softball Association, PO Box 178, Whitewright, Texas, 75491.
The families wish to extend their gratitude to the tenderhearted communities of Argyle and Whitewright for their love and support.
"Baseball was, is and always will be the best game in the world" – Babe Ruth
Online condolences may be made at www.mulkeymasondenton.com