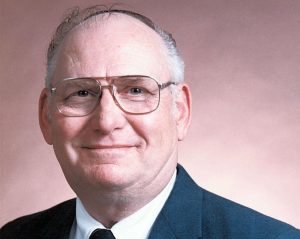 The Town of Flower Mound announced on Friday that former Flower Mound Mayor George O. Coker, Jr., 84, passed away on Tuesday, February 16.
Coker served as the town's ninth mayor from 1986 – 1988.
Coker was born Aug. 7, 1931, in Dallas, to George Osborne Coker, Sr. and Claudene Carley Coker. He was a board member of the Pecan Plantation EMS and board member of Pecan Plantation Safety and Security in Granbury, TX. He was Master of Ceremony of the Pecan Plantation Breakfast Club and had served in many various organizations over the years. He was a member of Gibralter Masonic Lodge in Oak Cliff and Past Master. Preceding him in death were two wives, Lola Coker and Virginia Coker, and daughter, Wendy Lynn Coker.