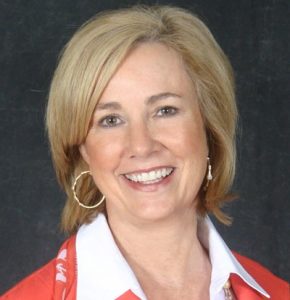 The Town Council met for our first 2016 workshop and council meeting last month.
We began with a presentation that informed the council on new methods of calculating the revenue that each potential development may or may not bring to our Town. This tool will be very advantageous in the decision-making process before deciding if a development should be considered.
This information will be available to the public on our upcoming updated website, which has many new tools making it easier for our citizens to access and assimilate pending information regarding issues facing our town.
We also need to congratulate Matt Jones for being awarded a grant financing a video showcasing Argyle. This will also be on the website to let people know everything there is to know about Argyle.
I want to thank Copper Canyon and Mayor Tejml for hosting the Crime Prevention luncheon. The presentation included representatives from the FBI and our local first-responders. This was a very sobering and informative presentation. This is something that is hard to discuss, but something that Denton County must take very seriously and we are fortunate to have such brave and caring responders who put their lives at risk to keep us safe.
Argyle hosted its first Town coffee with six other local towns that are all represented in the Northwest Metroport Chamber.
We are fortunate to have the relationships we have created with our neighboring towns. We have great towns that surround us, all facing similar problems as Argyle.
Receiving feedback on issues common to each town is so important. It helps us formulate solutions to the concerns facing Argyle. We can become a stronger voice with the powers that be when communities act as one. Small towns under 5,000 populations have less control over the decisions made that have a direct impact on these communities.
We need to be able to take our voice as a region when threatened with problems that do not allow input from us as individual communities. I am extremely proud of the interaction that we have established with communities surrounding us.
We are impatiently waiting for the results of our park grant. We are hoping to receive information this month on the winner of the park grant.
The town, churches and school had their first meeting to plan the Easter Egg hunt. We are hoping to move the 3rd Annual Hunt to our potential park site.
Don't forget the town adopted an ordinance prohibiting the use of portable electronic devices while driving, unless they are utilized with a hands-free device. The fine will be up to $200.
Drive now; talk or text later.
There are many projects that are going to be presented to Argyle in the near future. Please stay informed and help the council with your ideas and concerns. We will keep everyone informed with many different options.
Call Town Hall to receive a text for all future meetings: 940-464-7273.
Don't forget– Argyle's 3rd Easter Egg Hunt that will be held March 26th. Location will be announced soon.
Have a great February!