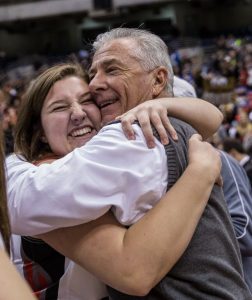 Two southern Denton County high schools were represented among the 15 University Interscholastic League Sponsor Excellence Award winners.
Argyle girls basketball coach Skip Townsend and Marcus High School band director Amanda Drinkwater were recognized by the UIL.
The winners were selected by a panel of judges in the areas of academics, athletics and music from nominations submitted by school principals and superintendents across the state.
Townsend has dedicated a total of 43 years to coaching several sports including basketball, track and baseball. In his 36 years as a girls basketball coach he has won seven state championships, coached 15 all-state players, three high school All-Americans and three players who went on to become professional athletes.
"I feel that competition and athletics play an important role in the educational setting. It teaches life lessons about success, failure, winning, losing and how to have the character to handle both," Townsend said.
During her 21 years of directing UIL bands, Drinkwater has encouraged students of all ability levels to participate and compete in UIL music contests. She has helped prepare more than 50 concert ensembles to earn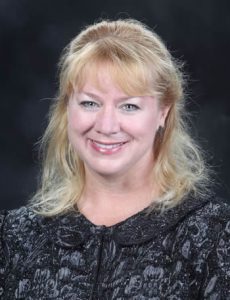 first division ratings at these contests.
"We aim to uphold an enthusiastic, engaged environment in which individual excellence is a self-directed and intrinsically motivated endeavor for our members each and every day," said Drinkwater.
The award, now in its 25th year, was created to identify and recognize outstanding sponsors who enable students to develop and refine their extracurricular talents to the highest degree possible within the education system.
"Teachers and coaches are asked to do so much, and they go above and beyond the call of duty to serve as UIL sponsors, coaches and directors," said UIL Executive Director Dr. Charles Breithaupt. "UIL events would not be possible without tireless effort and dedication from sponsors like these. On behalf of the UIL, I commend these outstanding educators."
Each winner will receive $1,000 and a symbolic memento from the UIL in recognition of their outstanding achievements in the pursuit of educational excellence through interscholastic competition.