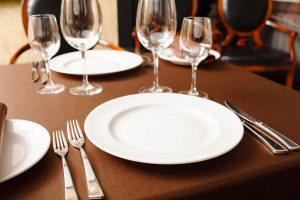 Lewisville is now the second city in Texas, and 12th in the country, to post restaurant health inspection scores on the crowd-sourced local business review website and mobile app, Yelp.
As of Friday, consumers can see health scores for more than 400 food establishments in Lewisville, posted on their respective Yelp pages alongside customer reviews and photos. On Yelp's desktop site, the score appears in the right column near the price range, menu, and hours of operation. On the mobile app, the score is listed under "more info."
Inspection scores range from 0 to 100 points; any score 70 and above is passing. Users are able to click on the score to see a history of inspection scores for that particular food establishment when viewing on a desktop.
"The decision to establish a partnership with Yelp makes total sense," said Lewisville Health and Animal Services Manager Sherry Harper. "The public not only wants to know that the food and atmosphere is going to be a great experience, but that their restaurant of choice is also doing well in the rating system."
Health inspection scores have been posted on the City website, cityoflewisville.com, for several years.
Yelp will receive data from Lewisville on a daily basis using its Local Inspector Value-Entry Specification (LIVES) program. The LIVES program was launched in 2012 and offers data on 12 cities and counties in North America. An inspector from the Health Department will enter a score into the city's computer program and at the end of the day, Yelp will gather that information and post it.
Health Inspectors look for "critical" and "non-critical" violations during inspections of food establishments. "Critical violations" consist of improper cooking techniques that could result in food-related disease. "Non-critical violations" are items that do not result in any points off but which must be corrected by the next regular inspection.
You can download the free Yelp app at yelp.com/mobile.