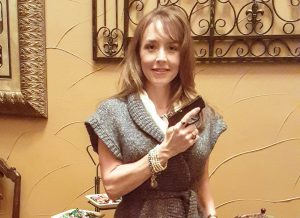 In November of 2013, Texas State Representative Drew Darby, a Republican representing District 72 (San Angelo) was arrested because he brought a gun in his carry-on bag through a security checkpoint at an Austin airport.
Rep. Darby had a loaded .38 caliber Ruger pistol in his luggage, but he had forgotten about it.
Darby was arrested and booked into the Travis County jail and released on a $5,000 bond. A Travis County judge later granted the Travis County District Attorney Office's request to dismiss the case when the investigation revealed that Darby had no intent to break the law.
Statistics indicate that airport screeners have been discovering guns in similar situations for several years. Travelers found carrying a handgun and certain other weapons in or into the secured area of an airport, were arrested, charged with a felony and had their weapons confiscated.
More recently, Lantana resident Lisa Hendrickson was arrested at DFW Airport and spent a night in jail.  Hendrickson's arrest occurred in February 2015. During that time, a bill had been proposed in the Texas House of Representatives that would differentiate between passengers who inadvertently brought a firearm into an airport secured area and those who did so intentionally, knowingly, or recklessly.
Hendrickson endured a very traumatic occurrence, but, she didn't just take it on the chin and repeat the old adage about not being able to fight City Hall. "I spent the night in jail since it was late in the afternoon and the judge had already gone home," Lisa said. "Nineteen plus hours in jail is something that is incredibly frightening because your freedom has just been taken and everything runs through your head."
While bonding out of jail the next morning, Hendrickson was told by officials that they would have preferred not to arrest her and to simply let her return the gun to her car, but the law prevents them from doing so. "Well, then the law needs to change," she replied.
Realizing that many other Texans have suffered similarly for an unintentional act, she vowed to guarantee it didn't happen again.
Hendrickson notified Texas Senator Jane Nelson and other elected officials to determine what action was being taken to remedy such a frustrating situation. Already a political activist in Denton County for several years, Hendrickson used her skills as a mover and a shaker to follow through on her goal.
House Bill 554, authored by Drew Springer (R-Muenster), Joe Pickett (D-El Paso), Ron Simmons (R-Carrollton), Ryan Guillen (D-Rio Grande City), and James Frank (R-Wichita Falls), provides a defense to prosecution if a Concealed Handgun License (CHL) holder possessed a handgun at the security screening checkpoint and exited the area immediately upon notification that he/she possessed the handgun. The bill was passed by the House in May of 2015 and confirmed by the Senate in September of the same year.
Although she doesn't take credit for the bill's passage, she believes her personal experience with the law added even more credibility toward the need for a change. Because of the new law, a peace officer could not arrest the CHL holder unless the officer advises the individual of the defense available and gives the actor an opportunity to exit the screening checkpoint and the actor does not immediately exit.
Hendrickson's experience turned an unfortunate incident into an opportunity for successful activism.
"Without Lisa's passion HB 554 could not have passed. She's a spark plug for action and right thinking," said Alice Tripp, Legislative Director for the Texas State Rifle Association.
Bob Weir is a long-time Flower Mound resident and former local newspaper editor.