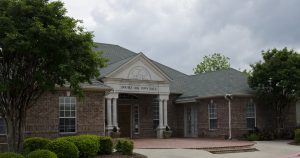 At their regular council meeting on January 18, the Double Oak Town Council approved an ordinance calling a special election for the adoption of an additional one percent local sales and use tax to be held on May 7, 2016.
"The town, which has one of the overall lowest property tax rates in Denton County, needs the support of our citizens to approve the May 2016 one percent sales tax election to help support the town budget and that includes paving of roads and public safety (EMS, fire and police) services," said Double Oak Mayor Mike Donnelly.
Double Oak currently imposes sales taxes at the combined rate of 7.25 percent, of which one percent is payable to the town.
The current one percent portion of the sales tax brings in between $100 and $110 thousand per year to the town, Donnelly said. The additional one percent would double that amount.
Texas law authorizes the town, upon a majority vote of its citizens, to adopt up to one additional percent in sales tax, which may be a combined sales tax to fund proper town operations.
The combined sales tax rate, if approved, would be 8.25 percent, of which two percent would be retained by or paid to the town.
Early voting for the May 7 municipal elections begins April 25th.