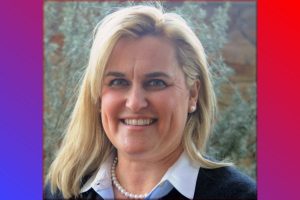 Frisco resident Jenny Proznik announced Monday that she has filed to run for the open Place 5 seat on the Lewisville ISD Board of Trustees. That seat is currently held by Brenda Latham, who has announced that she will not seek re-election.
"I have attended every regular board meeting and the majority of board workshops held in the past two years," said Proznik. "Constant attendance has allowed me to not only be certain that this is a role I am prepared for, but also kept me attuned to the issues at hand in LISD from the campus to the district level."
Proznik currently serves as the Legislative Liaison on the LISD Council of PTA's where she has served since 2014. Her extensive PTA experience also includes serving on the Arbor Creek Middle School board from 2009-2015 and as President of the Hebron PTSA from 2013-2015. Additional service to LISD includes working on the LISD Scheduling Committee in 2012 and 2015, engaging as a student mentor at Creek Valley Middle School and participating in the INSIDE LISD program. She represented the district as the LISD Parent Liaison to the Frisco Mayor's Youth Council from 2014-2016, has volunteered for the LISD Education Foundation and currently serves on the Board of Directors for Independence Gardens.
"A former business owner and active long-term parent volunteer, I understand the value a strong quality school system brings to the community. LISD serves 13 unique cities and at times it can be challenging to meet the individualized needs each area of our district faces," said Proznik. "I want to keep LISD strong, but also continue to make it better so it is a shining light in each of the 13 cities which it serves," she said.
Proznik holds a Journalism and Public Relations degree from The University of Oklahoma. She is a 2014 PTA Lifetime Award winner and attends St Phillips Episcopal Church in Frisco, TX. She and her husband Jeff have been married for 20 years and are active volunteers with the Hebron LAX program. They have two children: Madeline graduated from Hebron and attends The University of Arkansas. Nikolas is in 9th grade at Hebron.
"I am passionate about Lewisville Independent School District and the endless opportunities it provides. I hold myself to high standards and will continue to hold the district to the high standards it has maintained as it has grown through the years," said Proznik.
Todd DeDecker of Highland Village will serve as the treasure for the campaign. For more information about Proznik's campaign visit Facebook (facebook/com/ProznikForLISD) or Twitter at (twitter.com/proznikforlisd).