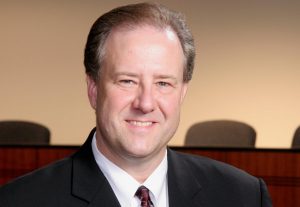 The Highland Village City Council held a special meeting on Friday and appointed Louis Robichaux, IV to fill Place 4, which was vacated when council accepted the resignation of Patrick Coon on December 14, 2015.
Robichaux previously served on city council from 2006 – 2014.
"We received applications from eight very qualified residents and appreciate their interest in serving the city," said Mayor Charlotte Wilcox.
Council sought applications from current boards and commissions members or past council members to fill the unexpired term.
Robichaux will serve until May 2016. City council is required by the city charter to appoint a replacement within 30 days of a resignation.
"I am honored to help the city fill this vacancy, but I just want the citizens of Highland Village to know that my present work commitments will not allow me to run for this seat in the May 2016 election," said Robichaux.
The city council early work session and regular session is available on HVTV (Time Warner 16; Verizon 43) and via the website streaming by clicking HVTV. The meetings are also available for on-demand viewing on the city website.