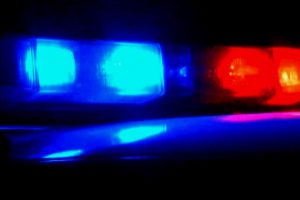 Authorities are on the lookout for a suspect that assaulted a North Central Texas College (NCTC) employee today near Parker Square in Flower Mound.
On Monday, January 4, at approximately 10:40 a.m., the NCTC Police Department was advised that a female NCTC staff member suffered minor injuries after being physically assaulted by a male suspect on the walking trails adjacent to the Flower Mound Campus.
The woman was approached by the suspect as she entered the trail while taking a break at the college, according to NCTC Police Chief James Fitch.
Fitch said that the incident appeared to be random as the woman did not know the suspect.
The suspect was described as a Hispanic male, 5'8″ to 5'10" with short black hair, wearing a blue and yellow striped shirt and khaki pants. He was last seen leaving the scene in a dark colored, older model SUV that was parked in Parker Square.
The Flower Mound Police Department is investigating the incident. If you have any information, please contact Flower Mound police at 972-539-0525 or the NCTC Police Department at 940-668-4270.
Check back for updates.